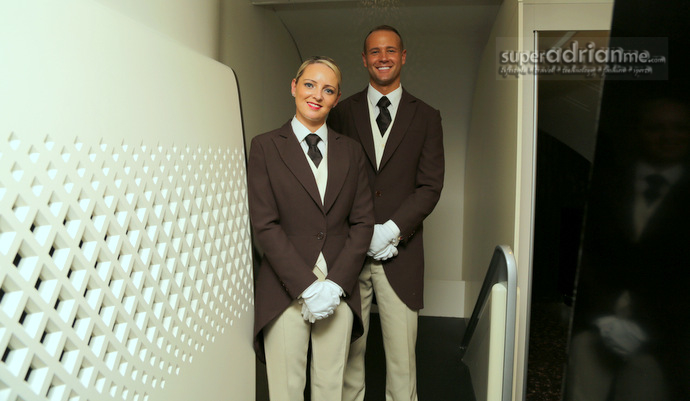 Etihad Airways' first batch of butlers comprising 13 men and women have headed to Savoy Academy in London for a three-week intensive training programme to be ready to serve in The Residence on the airline's Airbus A380 aircraft. The first Butler will assume duty on the inaugural A380 flight to London Heathrow on 27 December 2014.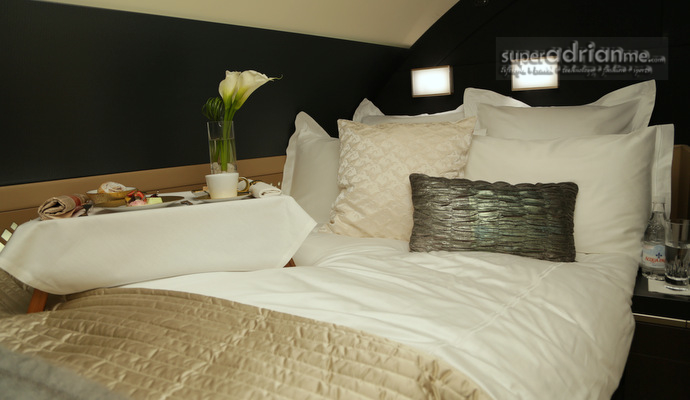 This batch of butlers have been handpicked from the airline's In-Flight Chefs and Food & Beverage Managers to provide superior service when the A380 is launched. The Residence by Etihad Airways feature a three-room cabin featuring a living room, private ensuite bathroom and double bedroom. Check out our first looks when we visited Abu Dhabi during a media preview earlier this year.
The three-week training programme will be delivered by the University of West London in conjunction with the Savoy Hotel. The 13 men and women will learn international protocol and etiquette, VIP guest care, valet skills, luxury food and wine service standards and organising travel arrangements.
The first two weeks of the training will take place at the London School of Hospitality and Tourism and during the last week of training, the Butler trainees will be attached to The Savoy Hotel where they will understudy the establishment's own world-renowned butlers.
The second group of Butler trainees will start their Savoy Butler Academy training in early 2015.