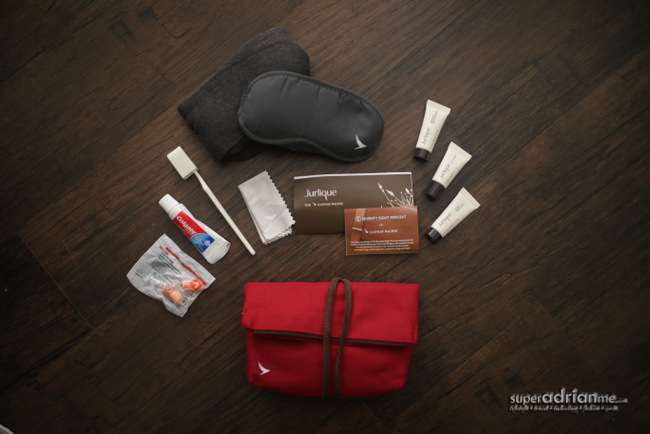 In January this year, Cathay Pacific Airways unveiled its new amenity kits for Business Class passengers flying on long-haul flights. These amenity kits are distributed by cabin crew after passengers have boarded and are seated.
Natural skin care products from Australian brand Jurlique are offered in these kits.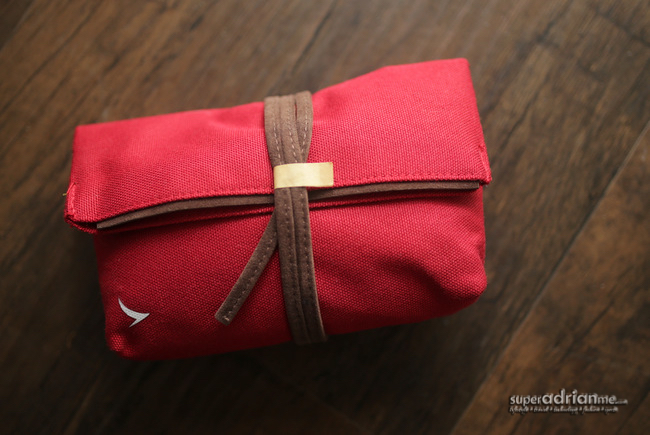 The bag is designed by a Hong Kong based design company called Seventy Eight Percent. They are in the business of creating high-quality bags for globetrotting professionals.
Seventy Eight Percent has been nominated as one of Asia's noteworthy, emerging brands in recognition of its innovative designs, sophistication and impeccable quality.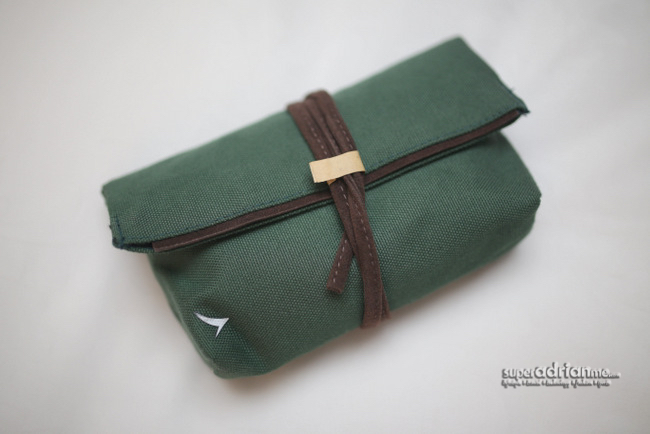 A range of 12 colours are offered by the airline on a rotational basis and so far we have also collected a green and blue kit on a round trip journey between Hong Kong and Los Angeles.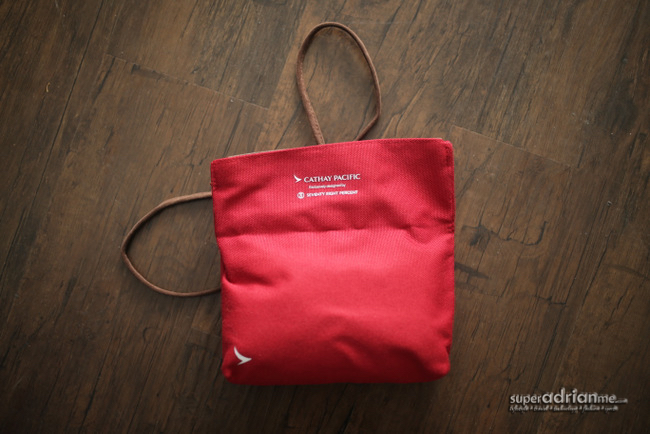 The bag has been designed with the environment in mind. You can reuse the bag as a toiletry bag or to store your cables and portable charger or as an organiser pouch to keep your travel documents.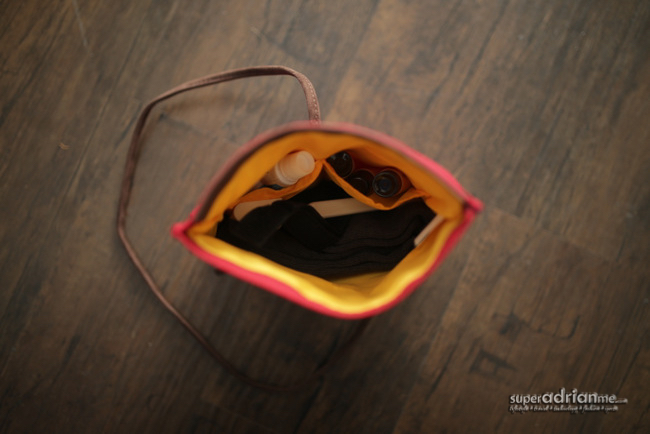 Inside the bag there are three compartments.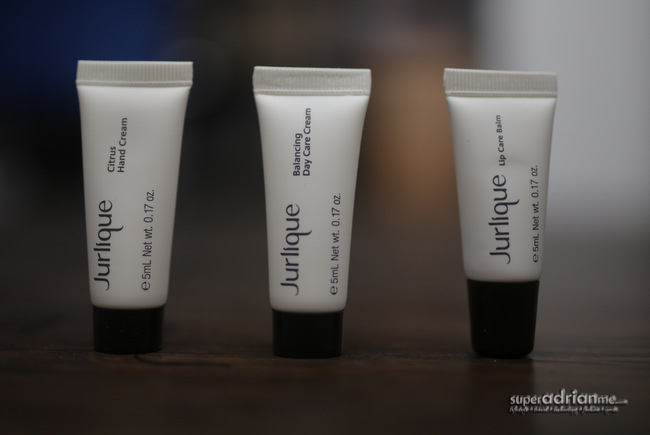 The amenity kit comes with 5ml tubes of Jurlique's Natural Lip Care Balm, Balancing Day Care Cream and Citrus Hand cream. Thank goodness some of the Jurlique products are also available in the business class lavatories. 5ml may not be sufficient if you use the hand cream quite a bit to moisturise on the longer haul flights.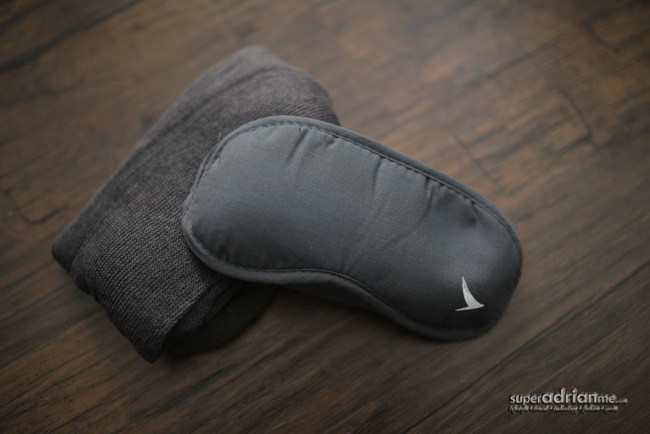 Personally I bring on board my own disposable bedroom slippers. At least, I do not need to slip on my shoes when visiting the lavatories or when I decide to stretch and walk down the aisle.
Anti skid socks are provided in the amenity kit together with eye shades which are fastened by velcro. There is also a tooth brush and Colgate tooth paste, ear plugs and a spectacles or monitor cloth.
Cathay Pacific Business Class customers get to enjoy a 15% discount off Jurlique's products at Jurlique concept stores till 31 December 2015 by producing the Jurlique flyer in the amenity kit. Seventy Eight Percent is also offering a 20% discount till June 2016 when customers register at 78percent.com/cathaypacific to redeem an online coupon code.
Click here to read about Cathay Pacific Airways' new First Class amenity kits by AESOP.