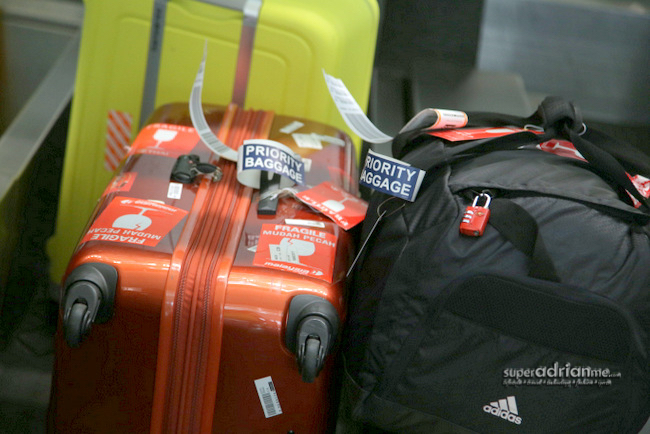 Cathay Pacific Airways and Dragonair will increase its checked in baggage allowances from 15 September 2016. Dragonir will also align its carry-on baggage allowance to that of Cathay Pacific.  We have been waiting for this announcement for the longest time.
By Weight
All passengers regardless of class of travel will enjoy an additional 10kg allowance for check in baggage. This means that if you are flying Economy, you will have a check in baggage allowance of 30kg which is in line with many other full service airlines in the Asia Pacific region.
Marco Polo Club Silver, Gold and Diamond members will get an additional 10kg, 15kg and 20kg respectively.
The airline will implement a weight system with piece count to improve check-in efficiency and reduce queuing time at airports across the airline's networks.
By Pieces
If you are travelling in Economy, Premium Economy or Business Class, you can check in up to two baggage items at no additional charge. First Class passengers can check in up to three baggage items for free. Marco Polo Club Gold and Diamond members will be entitled to check in one additional item on top of their travel class allowance.
Carry On Baggage Allowance
Dragonair will also be increasing its carry-on baggage allowance from 5kg in all classes currently to match that of Cathay Pacific. The new allowance for Economy and Premium Economy passengers will be increased to 7kg. Business Class and First Class passengers enjoy allowances of 10kg and 15kg respectively.
Air tickets issued or exchanged on or after 15 September 2016 will be entitled to the enhanced check-in baggage allowance. The new carry on baggage policy will be effective from 15 September 2016.