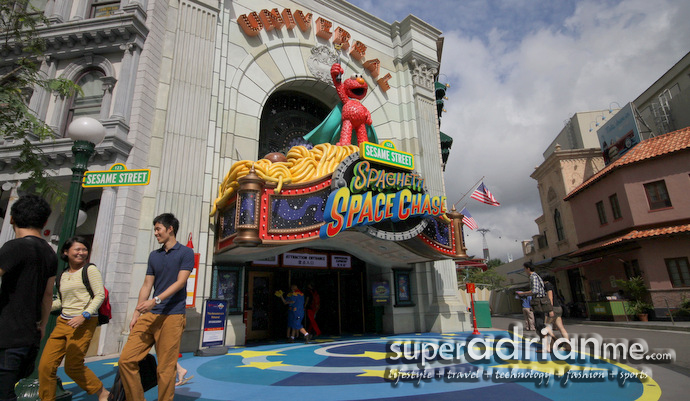 It was my second visit to Universal Studios Singapore this year. This time round the theme park has already been operating for a few weeks.
Celebrating our birthdays, my friend and I decided to visit the theme park and thrill ourselves on a weekday.
Soaking in the touristy atmosphere, we armed ourselves with the childlike anticipation that you and I will always have deep down inside us and our cameras, what you are about to view is my personal view of what I feel of the theme park and a sharing of the immense six hours of fun I had.
Here're the photo highlights.
Try out the roller coaster rides
Read my first account of Universal Studio Singapore
here
.