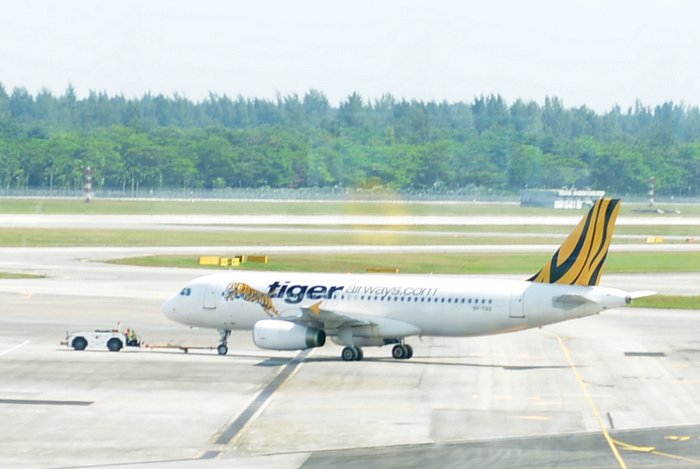 Tiger Airways will introduce seven weekly services to Yogyakarta and Bandung from 1 July and 1 August 2013 respectively increasing its services to seven Indonesian destinations including Denpasar, Medan, Jakarta, Pekanbaru and Surabaya.  The routes include services by partner Mandala Air.
TR 2214 departs Singapore  at 1.05pm arriving at Yogyakarta at 2.20pm and returns from Yogyakarta at 2.50pm arriving in Singapore at 6.05pm on TR 2215.  TR 2204 departs Singapore at 10.15am and arrives at Bandung at 11am returning on TR 2205 from Bandung at 11.40amm arriving into Singapore at 2.35pm.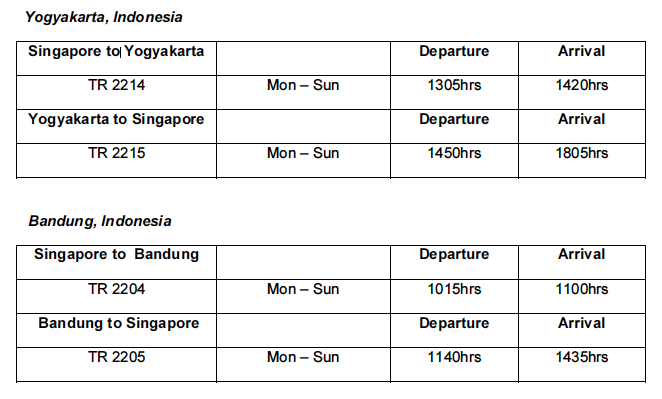 Tiger Airways Singapore is offering a S$10 promotional fare excluding taxes and other charges from 7 to 13 May 2013 for travel between 1 July 2013 and 29 March 2014.
Related articles