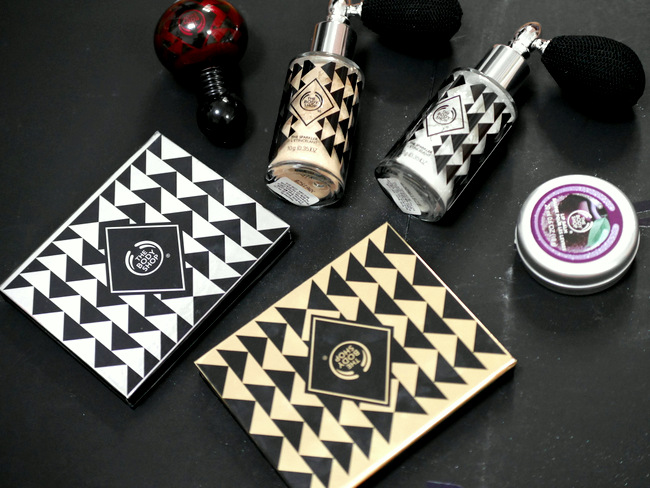 The Body Shop has long been expanding its make-up range, and this festive season is no exception. Along with their delicious seasonal offerings, this F/W'15 sees the launch of their Limited Edition makeup range. Shining, shimmering and splendid, their metallic eyeshadow palettes, Grooving Gold & Swinging Silver (S$36.90 each) have become my go-to for my daily routine to this season's parties.
Grooving Gold & Swinging Silver Eyeshadow Palette, S$36.90 each
The quality of The Body Shop's eyeshadow has improved from its previous iterations. It is smoother with a longer staying power (max of 6 hours). Of course, I had some help from my eye primer (Urban Decay for me) as I have oily eyelids. Otherwise, it is a pretty decent palette that can easily transition from work to a night out on town.
The warmer of the two, the Grooving Gold palette is akin to the coveted spiced pumpkin lattes. Featuring earthy metallic tones complimented by a bright honey gold, it brings a certain flair to the everyday neutral. Those of a warm complexion (yellow, peachy undertone) would love this.
I have never been one to pull off the silver or black smokey look well. My mediocre make-up skills turns me into a hot mess before I even leave the house. But, I adore this palette for its addition of a sweet pink for the base colour. Those who, like me, find the traditional smokey (think Kim Kardashian) too intimidating can go for this softer combination.
The Sparkler in Silver Shimmer or Golden Glimmer, S$36.90 each
This needs no further introduction. You want to be the star of the party? You can do just that with their sparklers. Choose either the Silver Shimmer or Golden Glimmer to suit your skin temperature and you'll be all set. It comes with a slight perfumed scent, and is invisible to the touch. The "glitter" they used was fine, and did not feel irritating to my skin. While I must admit that it was a bit of a pain to wash off, I loved the effect it gave my skin. A nice shimmery glow, not a walking disco ball.
Frosted Plum Lip Balm, S$12.90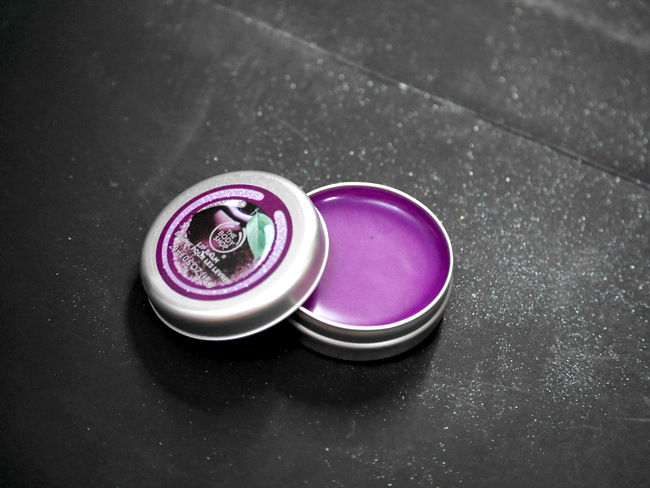 I like prepping my lips with balm before my favourite reds. Matte lip sticks or stains are weak against them, and looks incredibly unflattering. Keep your make-up on point while tasting delicious with their Frosted Plum Lip Balm. Of course, the other seasonal favourites of Apple and Cranberry are available as well.
Tip: I like to re-apply now and then as alcohol can be dehydrating to the lips.
Scarlet Starlet Lip & Cheek Doll, S$39.90
Carrying a huge make-up pouch on party nights is a big no-no. That is why I am in love with this lip & cheek stain. It works to add a nice pop of cranberry on my lips as well as giving me a natural rosy blush, all while fitting in the palm of my hand.
Check out their full range of products and gift sets in our previous post, online or in-stores.