Lohei, Cantonese for tossing up good fortune, was one of the nine elements added to Singapore's intangible cultural heritage inventory in November 2020. This inventory identifies and documents the diverse elements of Singapore's intangible cultural heritage since April 2018. There are now 97 elements added to the inventory as more elements get progressively added in the years to come.
National Heritage Board's latest digital campaign from 4 to 27 February 2021 explores the origins and evolutions of this auspicious tradition through the eyes of the people who have helped to carry on this tradition till today. This year I have already tossed the Yu Sheng over 20 times while dining out at some of Singapore's top restaurants as well as some dine at home options.
Master Chef Hooi Kok Wai is one of the "Four Heavenly Kings" in Singapore. He is one of the first chefs who introduced "七彩鱼生" (seven-coloured raw fish salad) at Dragon Phoenix since the 1960s.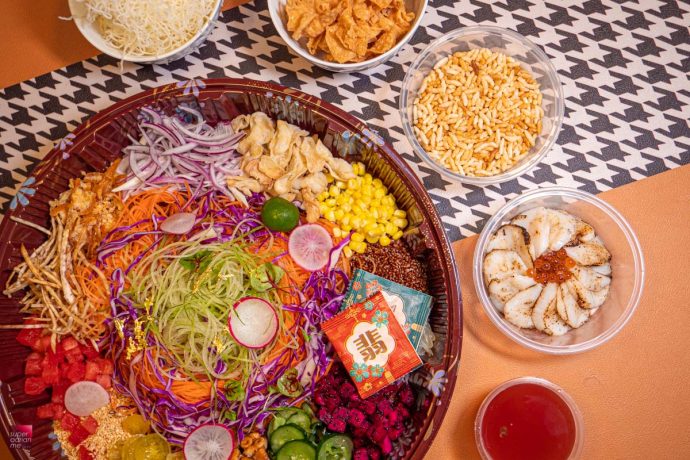 Visit NHB's Facebook and Instagram, and Singaporeans can learn more about this intangible cultural heritage through fun, bite-sized content such as Instagram quizzes and filters.
Take the Instagram quiz and find out how much you know about the origins of lohei in Singapore. An Instagram filter comes with audio clips of auspicious sayings that you can play during lohei to adhere with safe management measures due to Covid-19.
Watch the short film on Facebook on Instagram about the people who have kept the tradition of lohei alive.
Raise your Chopticks with Worldhotels Singapore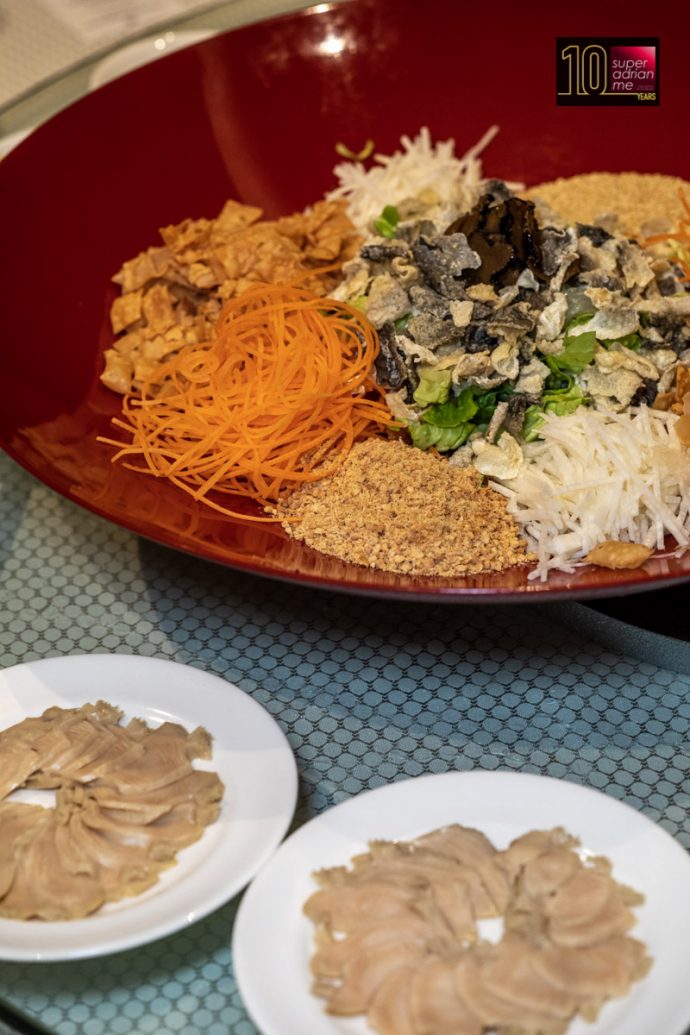 WorldHotels Singapore invites you to celebrate the Lunar New Year safely at its affiliated hotels including Carlton City Hotel Singapore, Carlton Hotel Singapore, Goodwood Park Hotel and Hotel Fort Canning.
Carlton City Hotel Singapore offers 2 renditions of the Classic Abundance Yu Sheng with Smoked Salmon or Abalone and an assortment of julienned vegetables and condiments. Available at the new year shoppe from S$68 for 4 to 6 people until 26 February 2021.
At Carlton Hotel Singapore, Wah Lok offers a classic Abalone Yu Sheng, black truffle paired with truffle oil dressing that is available from S$128 for 4 to 6 people until 26 February 2021.
The Joyful Blessings Lo Hei from Min Jiang at Goodwood Park hotel is priced at S$188++ for up to 8 people . Edible flowers and gold-fish shaped pickles have been added to provide a contemporary touch.
You can also pick up the Oceans of Prosperity Premium Yu Sheng from Hotel Fort Canning. Indulge in Alaskan king crab, Boston Lobster and grilled unagi at S$328++ for 10 to 12 people.