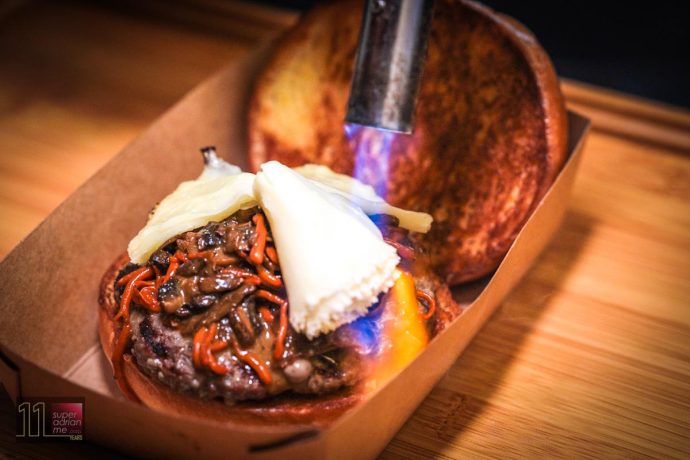 Wildfire Burgers at Bencoolen Street will introduce its next best thing on 19 March up to end April 2021. The Forest Mushroom Cheeseburger is Wildfire Burger's seasonal specialty burger priced at S$18. It is packed with Black Angus Beef patty and six different types of mushrooms and Girolle-shaved Tête de Moine cheese. The exotic mushrooms include Morel, Porcini, Chanterelle, Champignons de Paris, Cremini and King Oyster mushrooms. That is a lot of mushrooms in a burger.
The juicy burger has a lot of texture and bite from the chunky Angus beef patty and plethora of mushrooms. Daniel Goh from Spirited Singapore describes it as a very much higher end version of the Mushroom Swiss Burger. This has to be the best burger I have eaten this year.
The server will shave the Tête de Moine cheese and torch it in front of you for some added theatrics. And that is visually entertaining and equally tasty.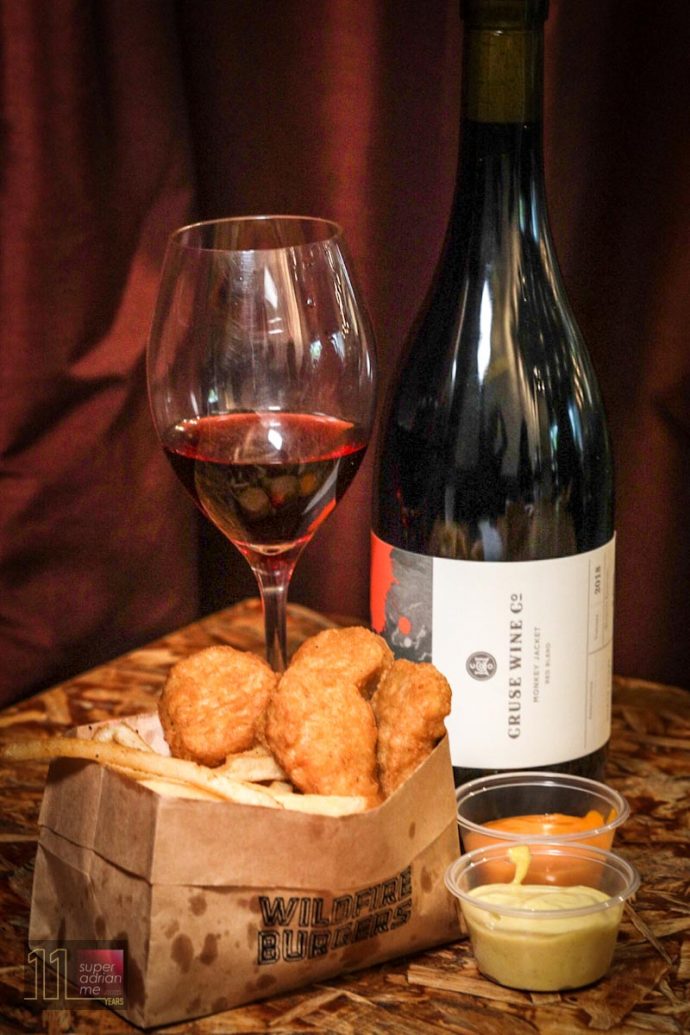 Craft beers, sake and wines are available at WIldfire Burgers. So if you are dining in you can order the specially selected 2018 Monkey Jacket Red Blend by Cruse Wine Co to pair with your Forest Mushroom Cheeseburger. This red wine is 51% Valdiguié from vineyards located in Mendocino, Napa, Sonoma, and Suisun counties of Northern California in the U.S and the remaining from Carignan, Syrah and red field blend. Enjoy a glass at S$10 or get a bottle to share with your buddies at S$90.
Wildfire Burgers operates from 12pm to 3pm for lunch every day and from 5.30pm to 10.30pm from Monday to Friday and from 4.30pm to 10.30pm on weekends.