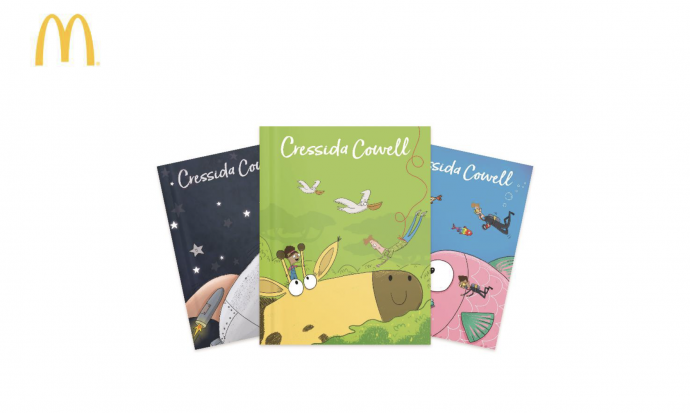 McDonald's Singapore will launch an all-new exclusive 12-book series as part of the Happy Meal Readers Programme on 22 April 2021. The new book series by Cressida Cowell is titled The Tiny Detectives.
Cressida Cowell is the author of the How To Train Your Dragon series. This is the third year McDonald's has collaborated with author Cressida Cowell. The Tiny Detectives series was crafted on the belief that curiosity is the engine of intellectual achievement – stimulating the brain to experience discovery and sparking creativity.
The books include supplementary inserts such as reading tips for parents, a story starter and activity sheets such as "Search and Find" and "Spot the Difference". Parents can further engage their children during family storytelling or reading sessions at home.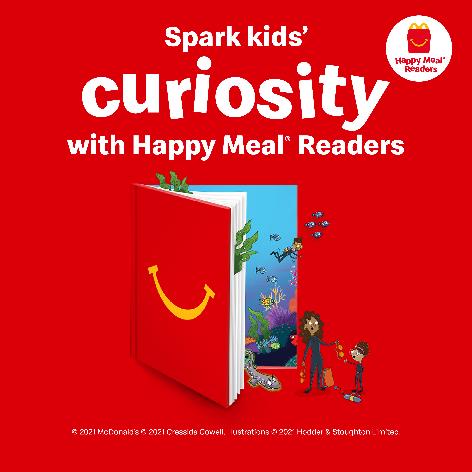 The book series is exclusively available at McDonald's restaurants and via McDelivery. Choose the book when you purchase a Happy Meal. Each book will be released every four to six weeks and will be made available digitally through the McDonald's Happy Meal app. Scan the back of the book and experience the sights and sounds of the Tiny Detectives' world as they read along.