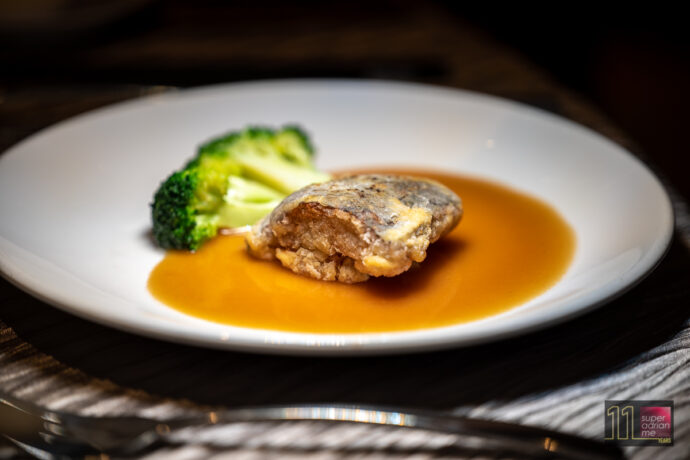 Paradise Group has opened a new Paradise Teochew outlet in Takashimaya at unit 03-10 across from ABC Cooking Studio since July. And the Scotts Square outlet has also recently undergone renovations and reopened in July.
The Takashimaya outlet is a 5,300-square foot outlet. It seats up to 146 diners. Windows along the dining hall allow natural sunlight to stream in and fill the space with a lively vibe. The seven VIP rooms are tastefully done up with recurring motifs of flying swans and marble dining tables adding a touch of sophistication.
Traditional Teochew Dishes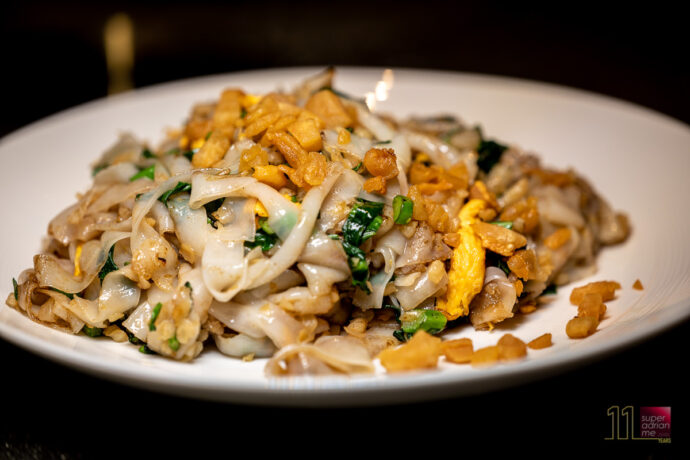 At Paradise Teochew, Executive Chef Cheng Fa Kwan embraces the roots of Teochew cuisine with an emphasis on natural flavours, light seasonings and fresh ingredients in his preparation of dishes. Chef Cheng has over 39 years of culinary experience. He continuously experiments with his treasure trove of recipes and has breathed new life into Teochew cuisine. There are over a hundred dishes of authentic Teochew-style signatures and an array of Hong Kong dim sum offerings.
Indulge in the Chilled Yellow Roe Crab and savour the fresh sweet meat and rich roe. Drench it with vinegar and ginger sauce. The Crab and fish maw broth was mouthwatering. Add a dash of pepper and vinegar for added flavour. Steamed fish here promises to be fresh and rich in flavours. The Steamed Pomfret we had was simply amazing.
Chef Cheng uses the Irish Fat Duck for the braised sliced duck. Don't miss out on the signature Wok-Fried 'Hor Fun' with Kai Lan and Preserved Turnip.
The One Dish That Stood out For Us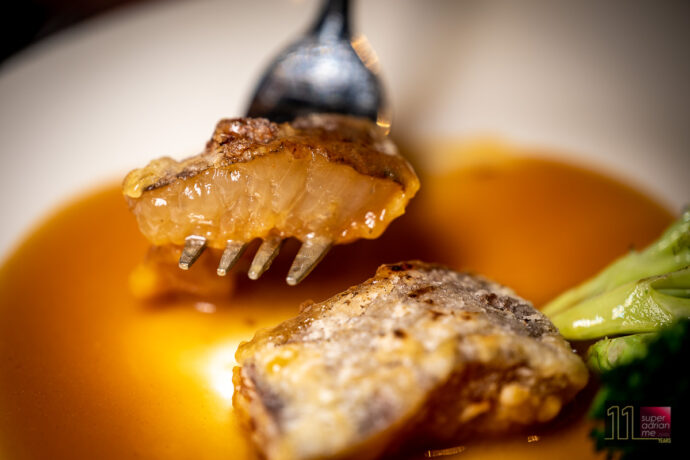 The dish that stood out for me was the Braised Crisp-fried Sea Cucumber with Superior Abalone Sauce. Chef fries the skin of the sea cucumber till crispy then braises it. Yet the flesh within remains soft and melts in your mouth. The contrasting textures soaked in the piquant abalone sauce brings out flavours that are both memorable and enjoyable.
Where is Paradise Teochew at Takashimaya
Paradise Teochew at Takashimaya is located at 391A Orchard Road, #03-10 Takashimaya, Singapore 238873. Lunch is available from 11 am to 3 pm from Monday to Fridays and 10 am to 3.30 pm on Saturdays, Sundays and Public Holidays. Dinner is available from 6 pm to 10.30 pm every day.