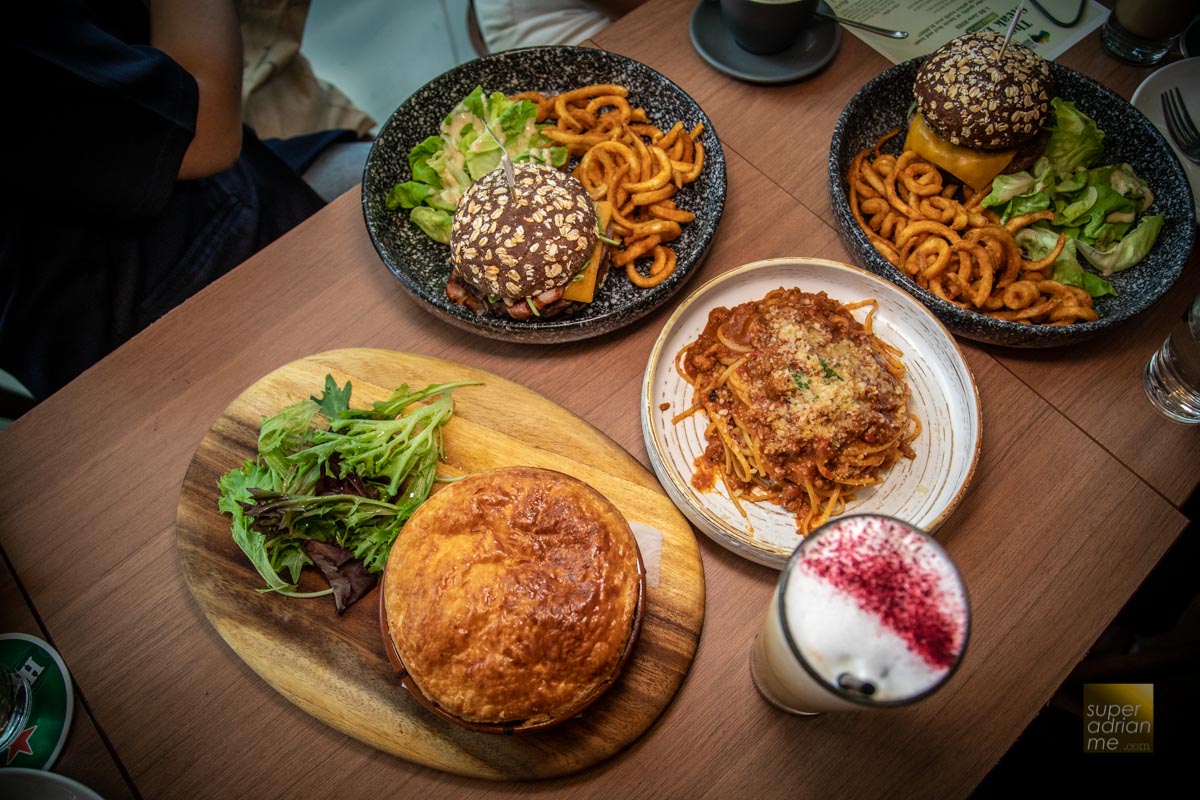 True Aussie Beef & Lamb, a brand established by Meat and Livestock Australia, presents The Great Steak Escape 2022 – Family Edition in the month of June 2022. Enjoy the flavour and quality benefits of Australian beef and lamb across 10 participating restaurants, five butchers and F&B retailers and a 'steak-cation' at an upscale hotel. There are also chances to win prizes worth over S$1,800.
June, being the school holidays, is a perfect time for families to bond over Australian meats. Australian farmers have been creating a proud meat and livestock industry brimming with tradition for over 200 years.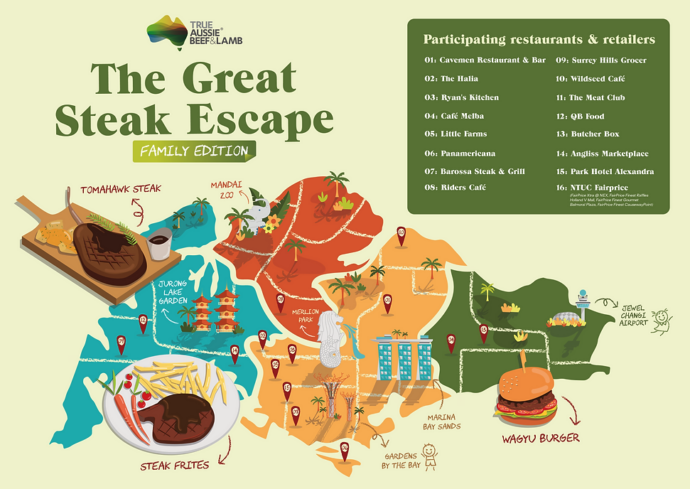 Steak & Win
Stand to win shopping and dining vouchers from participating gourmet grocers, butchers, retailers and restaurants, and a one-night stay at Park Hotel Alexandra. To participate, simply fulfil oneormore*of the following during the campaign period (1 – 30 June 2022):
Order at least one dish from The Great Steak Escape promotional menu at any of the participating restaurants.
Purchase The Great Steak Escape promotional family pack OR spend a minimum of S$30 on Australian beef and/or lamb in a single receipt, from any of the participating gourmet grocers, butchers and meat retailers.
Purchase the Steak-Away staycation experience, available exclusively at Park Hotel Alexandra.
Purchase The Great Steak Masterclass by Fyregrill.
For full participation details and a list of prizes to be won, visit https://www.thegreatsteakescape.com/singapore-family-edition
Steak In
Shoppers can bring home the delicious taste of Aussie premium quality beef and lamb and put together a home-cooked family meal with Butcher Box's Australian Beef & Lamb Box (S$200), which comes with four Little Joe Grass Fed Angus MB4+ Sirloin Steaks (250g), Country Style Beef Sausages (500g), lamb and beef burgers (four pieces each) and White Pyrenees Lamb Cutlets (eight pieces); The Meat Club's #TrueAussieBeefBox (1.85kg, S$122), which contains six different cuts of 100% grass-fed and Australian Wagyu beef; and QB Food's Australian Beef Dinner Set (serves four, S$49.80), which includes four Australian grass-fed Ribeye steaks and a selection of other accompaniments.
For smaller family sizes, opt for Angliss Marketplace's Dinner for Two (S$39)which has one Five Founders Reserve Ribeye Steak (300g) and one Five Founders Reserve Striploin Steak (300g); or simply spend a minimum of S$30 on Australian red meat at the participating venues or at any of NTUC Fairprice's Delicato counters, and still enjoy a chance to participate in the Steak & Win contest.
Steak Out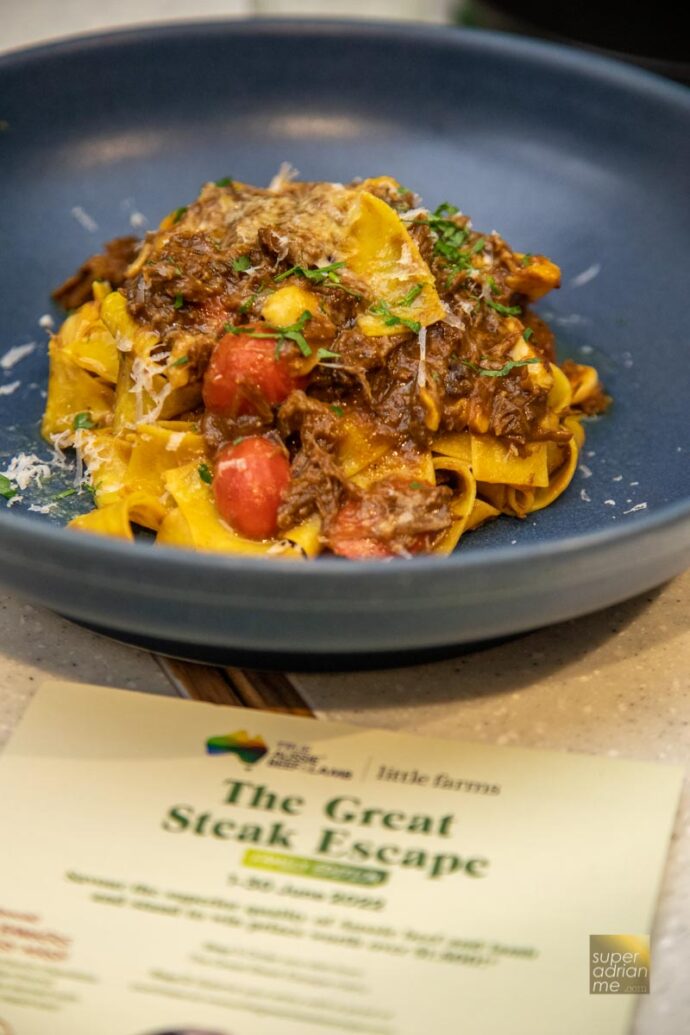 Book the family in for a meal at Little Farms. The Braised Aussie Ox Cheek & Mushroom Pappardelle (S$28++) and Pistachio Crumbled "Roaring Forties" Lamb Rack (250g, S$42++) are great for sharing.
Alternately, in true Aussie fashion, go for the Tater Tots Meat Pie (S$12++) from Barossa Steak & Grill, which is shortcrust pastry filled with Stanbroke Australian Wagyu beef and served with a side of gem lettuce salad.
Head over to Wildseed Café. The kids would love the Kids Menu (S$16++) which includes a soup of the day; housemade Australian Wagyu linguine bolognese with slow-cooked Iberico pork collar ragout and parmesan cheese and a choice of chocolate or vanilla ice-cream. The Wagyu Beef Burger (S$28++) and Wagyu Beef Pie (S$18++) for the adults are absolutely delicious!
At Ryan's Kitchen, families can bond over the Okan Tomahawk Steak (S$238++) a whopping 1.2kg of premium Wagyu beef served with roasted herb potatoes, seasonal vegetables, and a garlic bulb and truffle sauce. Other family-style shared meals include Panamericana's Steak-Out Family Menu (S$298++, serves two kids and two adults), featuring their signature Lamb Al Asador, 300g of South American Inspired lamb cooked for seven hours in their wood-fired grill, 300g of Australian grass-fed Ribeye, Carne Asada Tacos, kid's special Beef Burgers and a whole host of salads, sides and dessert.
These beef and lamb dishes can also be enjoyed a la carte upon request.
Steak Away – A 'steak-cation'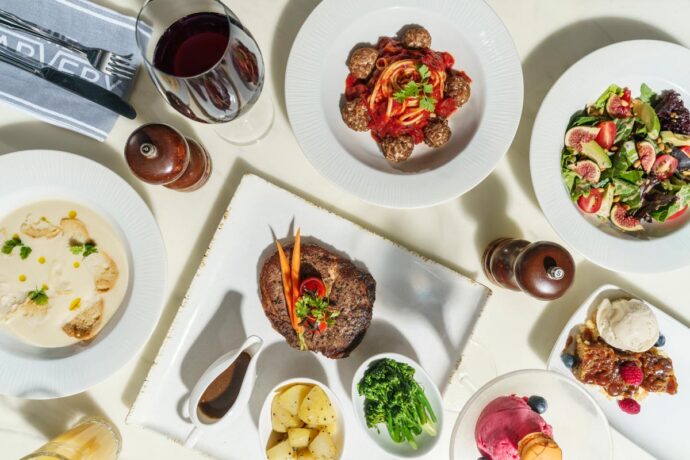 Book yourself in for a one-night getaway at Park Hotel Alexandra. Stay in a leafy oasis which is a stone's throw from all of Vivocity and Sentosa's action, but without the hustle. The exclusive Steak-Away (S$345++, two adults and one child) experience includes a deluxe room-stay, complimentary breakfast and a 3-course steak lunch or dinner that showcases prime cuts of Australian beef with complimentary servings of wine at The Carvery restaurant.
Check out our video of our visit to The Carvery earlier this year.