Singapore Cocktail Festival (SGCF2023) returns from 5 to 21 May 2023 with "Shaking Up New Possibilities" as the theme for the ninth edition. This year's edition will feature a Festival Village, headliner shake-ups and city takeovers.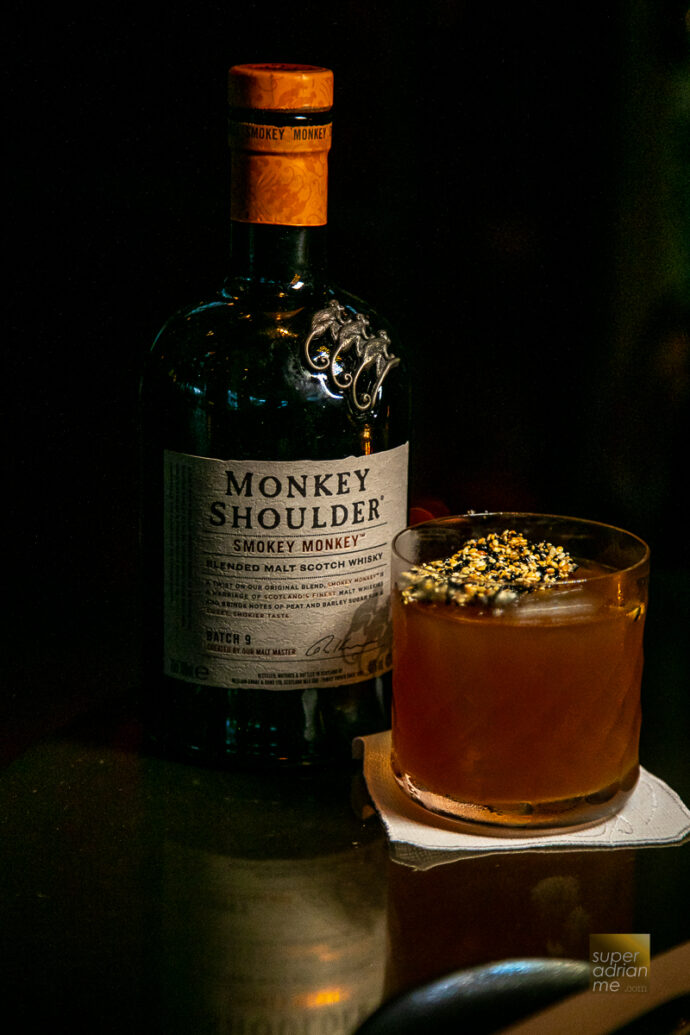 The Festival Village passes are available from S$45 to S$70. You get at City Takeover wristband and a welcome drink at the Festival Village. Artisanal Spirit Tating Cards are sold separately at S$15.
Get your City Takeover Wristbands here at S$10 nett.
DBS Live Fresh cardmembers enjoy 1-for-1 Festival Village passes purchased via the Chope app.
What to Expect at this Year's SGCF2023 Festival Village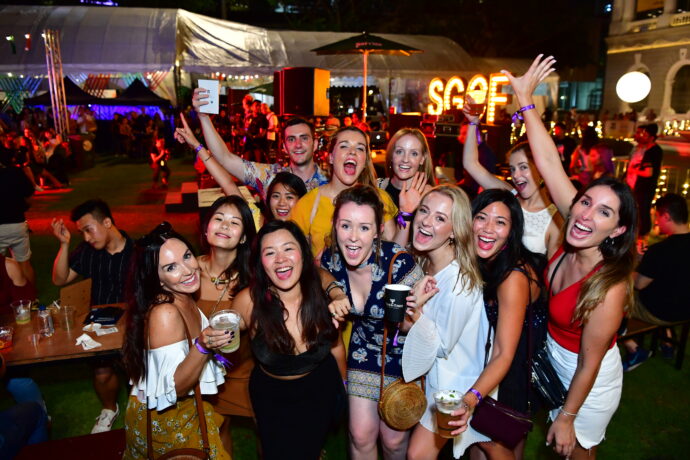 The Festival Village will be held at Bayfront Event Space from 5 to 7 May 2023. Over a hundred cocktails by the world's best cocktail masters and spirit brands priced at S$15 will be available.
Headliner bars include Indulge Experimental Bistro (Taipei, No. 6 at Asia's 50 Best Bars 2022), Maybe Sammy (Sydney, No. 29 at The World's 50 Best Bars 2022), Penicillin (Hong Kong, No. 22 at Asia's 50 Best Bars 2022), ReCraft (Manila, named one of the best cocktail bars in Manila by Coconuts), Sidecar (New Delhi, No. 14 at Asia's 50 Best Bars 2022) and The Bar at The House on Sathorn (Bangkok, named one of the best new bars of 2022 by Lifestyle Asia).
Brand Pop-ups feature a Hendrick's Gin Experience modelled after an enchanting garden of delightful oddities concocted in collaboration with homegrown cocktail bar Night Hawk, India's Stranger & Sons gin and Proof & Co's La Travesia Mezcal and Los Arcos Agave Tequila and others.
Enjoy signature cocktails from Junior the Pocket Bar, Tippling Club, Alleybar and others on rotation at the festival as well as artisanal spirits such as the newly launched Maya Pistola Agavepura and the Hachi Shochu or spirits from SG Distillery, a locally distilled gin brand.
Enjoy live entertainment from leading local DJ acts Phat Cat Collective and local live bands, the Jukuleles and Havana Social Club while you dig into Mexican, Indian, Asian and other bites at the Gourmet Food Street across all three festival days.
Singapore Cocktail Festival 2023 City Takeover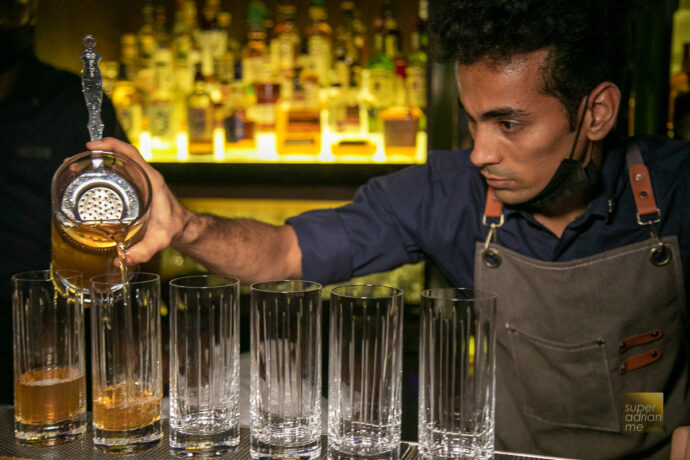 City Takeover features cocktail brunches, bar crawls and cocktail parties from 5 to 21 May 2023. 47 bars will be "Shaking Up New Possibilities" with interesting cocktails created especially for SGCF2023 Purchase the S$10 nett City Takeover wristbands to enjoy these cocktails at S$18++. Otherwise, these limited-time cocktails are priced at S$25.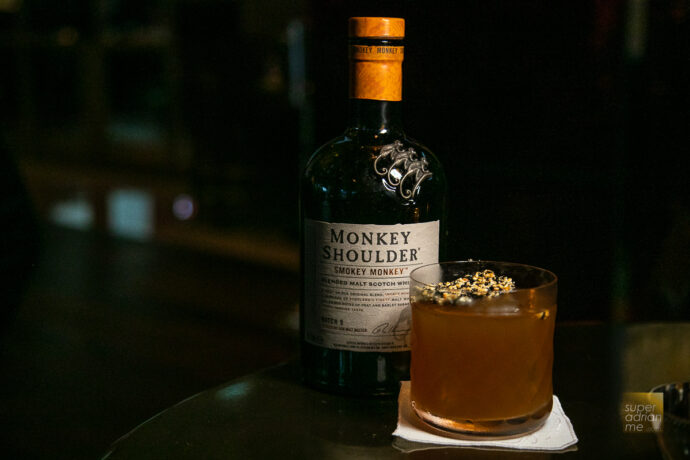 47 bars here have created innovative cocktails to "Shake up new Possibilities" for SGCF2023. At a preview earlier this week, we got to try the well-balanced Penicillin Fizz by Analogue. The refreshing cocktail contained Naked Malt Whisky, vegan honey-ginger reduction, soda and Empirical's chilli-based spicy spirit Ayuuk, built around the flavours of Pasilla Mixe, a smoke-dried chilli pepper. We also visited Cool Cats, located within the iconic NCO Club and had a go at B Symphony, a banana-infused Woodford Reserve bourbon with agave nector, Tio Pepe Fino Sherry and East Imperial Tonic to the jazz tunes of the live jazz band.
We had Back to the Roots at Republic Bar in The Ritz-Carlton Millenia Singapore. The sweeter cocktail pays tribute to the thriving hawker centres of 1960s with familiar flavours of soya milk, gula melaka, and kopi which were paired with the smooth notes of Monkey Shoulder's Smoky Monkey and topped with an addictive sesame cracker. For our last stop, I dropped by Hopscotch at Gardens by the Bay where we were given a visual treat to Paper Crane, a crushed ice cocktail in a gorgeous wine glass filled with a concoction of Roku Gin, Cocchi Americano, Mangosteen, Sour Plum, White Chocolate and Homemade Empress Bitters. This cocktail is inspired by Pei Pa Kao, the popular cough remedy. The highlight of this cocktail was when the light up the paper crane and it all disappears in seconds.
Visit https://www.singaporecocktailfestival.com/collections/sgcf-city-takeover for the full list of participating bars and their cocktail. Check here for the Weekend Cocktail Brunches and Bar Crawls.
JW Marriott Singapore South Beach is the official festival hotel. As the official festival hotel, JW Marriott Singapore South Beach will offer an unbeatable offer for every Festival Village ticket holder. Each ticket purchase guarantees 10% off at any JW Marriott Singapore South Beach restaurant and bar. The promo can be availed at Akira Back, Madame Fan, Beach Road Kitchen, Cool Cats, Fish Pool & Stags' Room, with a minimum spend of S$100. Valid from 1 June to 31 July 2023.