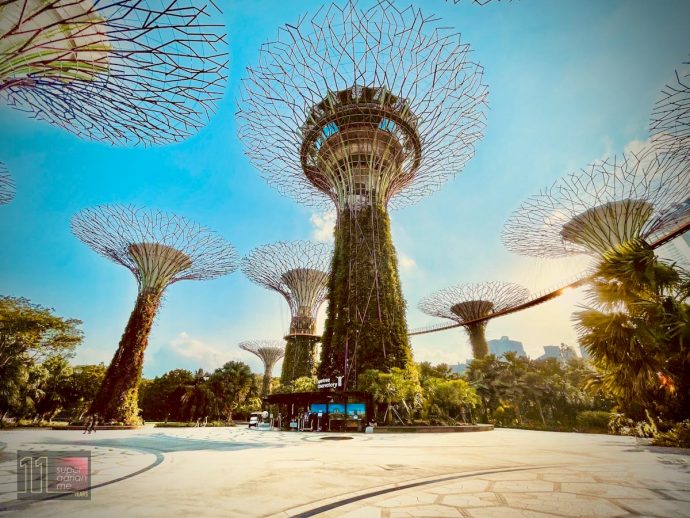 The Social Kitchen is a social enterprise cloud kitchen that hires beneficiaries, helping disadvantage communities, and encouraging sustainable meat lifestyles across different venues. Its latest sustainable restaurant finds home at Gardens by the Bay.
Guests at Gardens by the Bay can order sustainable and accessible no-meat options from The Vegetarian Butcher, long-missed sweet treats from Boufe and specialty drinks from The Ginger Pantry and The Chambers by Cask.
By the way the Curry No Chicken with Kueh Pai Tee with The Vegetarian Butcher NOCHICKEN chunks are so real you wouldn't realise they are not real meat.
Guests who purchase the Supertree Observatory Ticket can show their ticket or sticker to The Social Kitchen cashier before paying for their purchase with a minimum of S$6 to enjoy S$6 off their purchase.
The Social Kitchen first opened at the YMCA in August 2020. Ang Kian Peng and Alvin Yapp, winners of the Presidents's Volunteerism fans Philanthropy Award, founded The Social Kitchen with a mission to maximise food businesses through maximising lives. People from disadvantaged communities are employed at market rate of around S$1,200 per month onwards with full-employment benefits or as part-time employees. To date 10 beneficiaries have been employed and trained. The other outlets include The Vegetarian Butcher @ Jurong Bird Park and Ginger Pantry @ Church of St Mary of the Angels. The Social Kitchen x Ginger Pantry @ Church of St Mary of the Angels offers food delivery for the weekends with plans to offer this everyday.