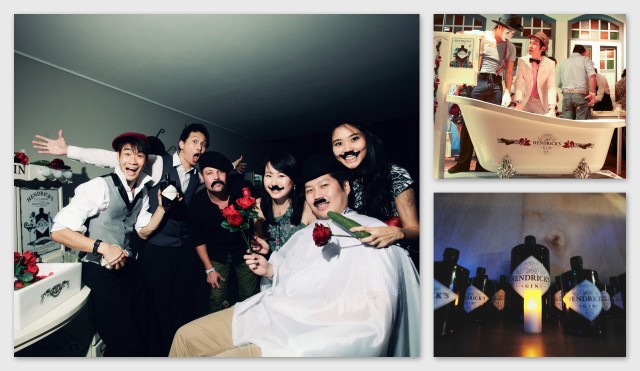 The Underbelly launched its Alice in Asylum pop-up experiential dinner and bar extravaganza last Saturday within Pocket Project's The Lorong 24A Shophouse Series in Geylang.  50 guests were treated to a two-hour dinner experience designed by Clubvivre and a food experiment by Secret Cooks Club created with the support of Artisan Fine Foods and Cellars.  Clubvivre tailored a "Madmen Tapas" serving a la minute canapés such as "The Addiction" (Chilled Gin Tomato Broth) and "Hidden Arctic Treasures" (Arctic Caviar With Mini Pancakes And Sour Cream).
380 guests were hosted to a unique bar experience from 10pm with drinks and cocktails such as Hendrick's & Tonic, The Hendrick's Martini and Hendrick's Elderflower Gin Fix- flowed all night as well as  single malt whisky, Glenfiddich.
The Underbelly is a brand new collaboration between Flabslab and The Experience Architect.  It was formed with the aim of offering one-off pop up extravaganzas for the quirky, exploratory and the creative.