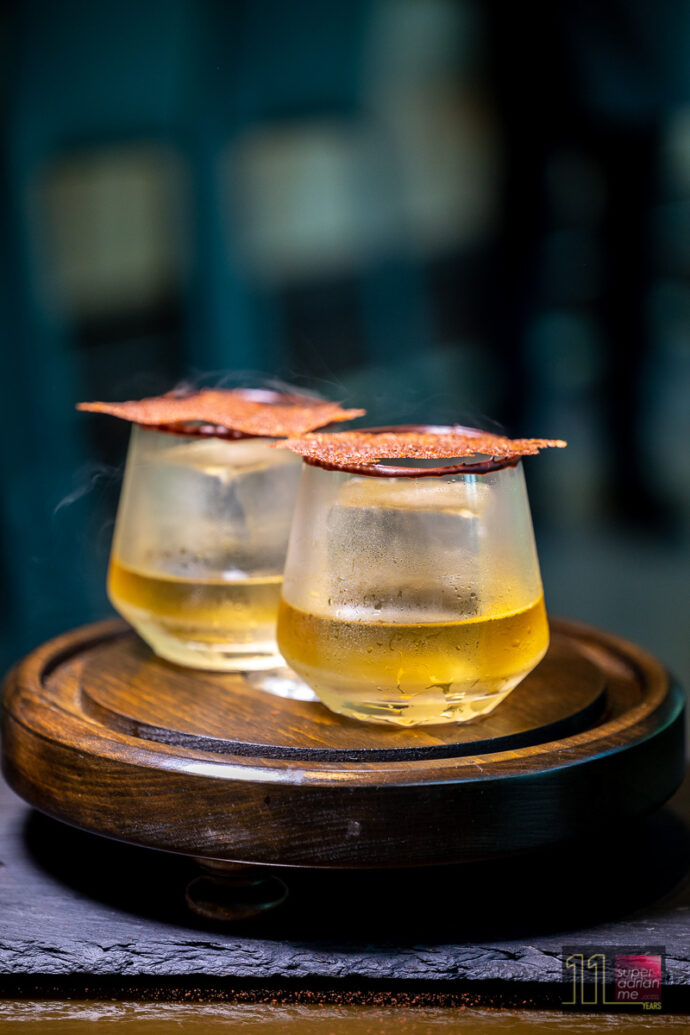 WOOBAR, the stylish lounge bar and heart of W Singapore – Sentosa Cove is now offering four special bespoke cocktails as part of the hotel's collaboration with Fossa chocolates. Assistant Bar Manager Rohit Suvarna's cocktail recipes are inspired by the natural elements of Earth, Water, Fire and Air.
Torched (S$24++) is a stem glass of vodka infused with semuliki forest cacao nibs, crème de cacao chocolate foam and torched marshmallows.
W-RDR (S$20++) pronounced as water is a recipe of clarified milk punch, Costa Esmeraldas cacao nibs-infused vodka with rustic gem.
The O2 Breathe (S$24++) is a great cocktail with ingredients like the peanut butter fat-washed with bourbon whiskey, chilli tincture, organic maple syrup, chilli peanut syrup smoked with hickory wood and cacao husks.
And if you are in the mood for dessert, then go for Terra (S$28++). A dessert bowl contains a chocolate dessert cocktail with caramelised Bailey's Kahlúa and Bourbon. On the side is a glass of Laphroaig Single Malt.
Can't decide which cocktail to order when you next visit WOOBAR? Then get The Journey for S$88++. Enjoy a full serving of each of the four elements.