ONLINE LEARNING
Canon Offers LIVE Webinars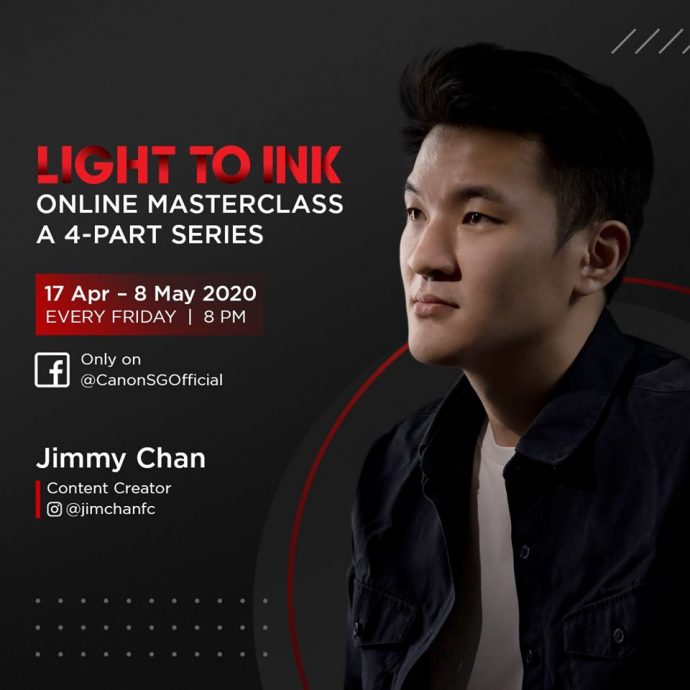 Canon is working with content creator Jimmy Chan to live stream a four-part series of Light to Ink masterclass on its Facebook page. The session will be held every Friday with the first series on 17 April 2020 at 8 pm.
Get an insider's look into Jimmy's post-production techniques and learn some nifty hacks on transforming your photos from ordinary to extraordinary! You'll also get to have your burning questions answered in a 30-min 'LIVE' Q&A session with Jimmy, so mark your calendar and save the date!
Nikon Offers Free Photography Courses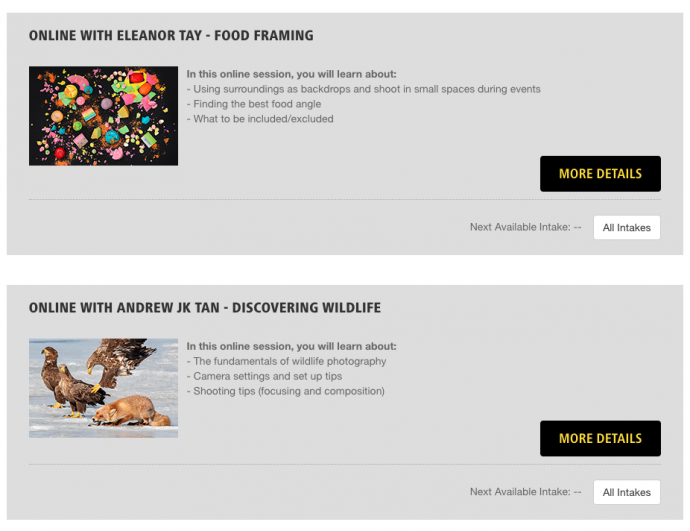 Nikon School Singapore has introduced 'live' courses online for the first time on Zoom to encourage everyone at home to learn something new. You don't even need to be a Nikon user to learn some of the basics of photography. These courses are free of charge.
There will be talks by award-winning and popular photographers on topics such as fundamentals of portraiture to framing food.
Cole Kor will share the Fundamentals of Portraiture on 11 April 2020, Saturday at 8 pm. 8 courses have been planned for April and 10 more in May.
In the US, Nikon USA is offering free courses on its Nikon School Online for the whole month of April. You should check that out too.
Online Classes on Brit + Co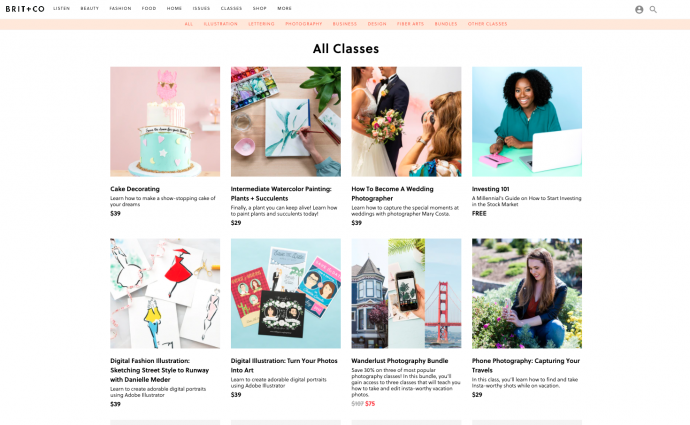 Brit+Co was started in 2011 as a way to help women become more creative and courageous. You can learn illustration, lettering, photography, business, design, fibre arts and others from this platform of classes. And for this period, Brit.co is offering all its classes for free. You just have to use the code "SELFCARE" when you check out. So this is worth taking a look.
NTUC Learninghub Partners Go1 To launch over 100 Free Handpicked Courses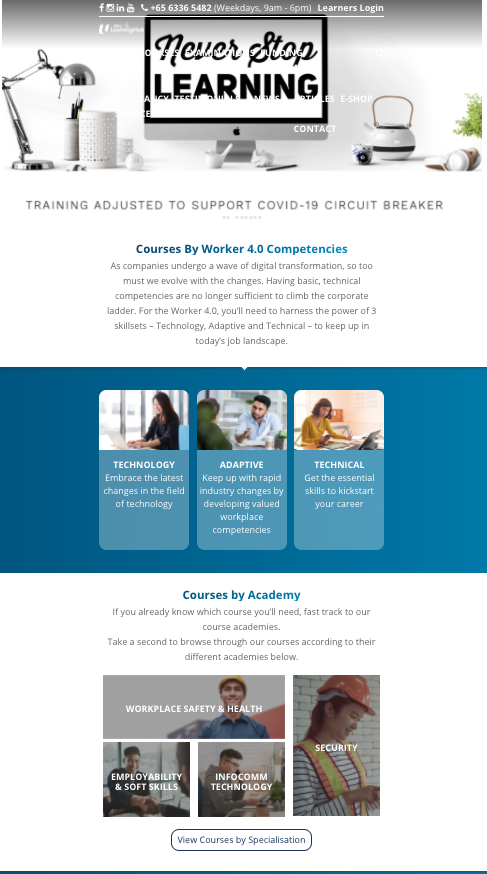 For this Circuit Breaker period, NTUC Learninghub has partnered online learning provider Go1 to launch over 100 free handpicked courses till 31 May 2020.
Free courses include some of the most in demand Worker 4.0 skillsets under Adaptive Skills such as Change Management, Business Management, Leadership and Innovation and Technology Skills such as Data Analytics, Python Coding, Blockchain and Cloud, Creative Courses such as Adobe Photoshop and Graphic Design.
Each course ranges from nine minutes to seven hours. Track your learning progress and receive personalised recommendations.
To gain access to the platform, visit https://ntuc.mygo1.com/ to register for a free account.
Click on the next page for more.
HOME ENTERTAINMENT | ONLINE LEARNING | FOR THE KIDS | HOME SHOPPING | KEEPING THE FAMILY TOGETHER | STAYING FIT & HEALTHY | TRAVEL ONLINE AT HOME