FOR THE KIDS
#BMWforSG Colouring Contest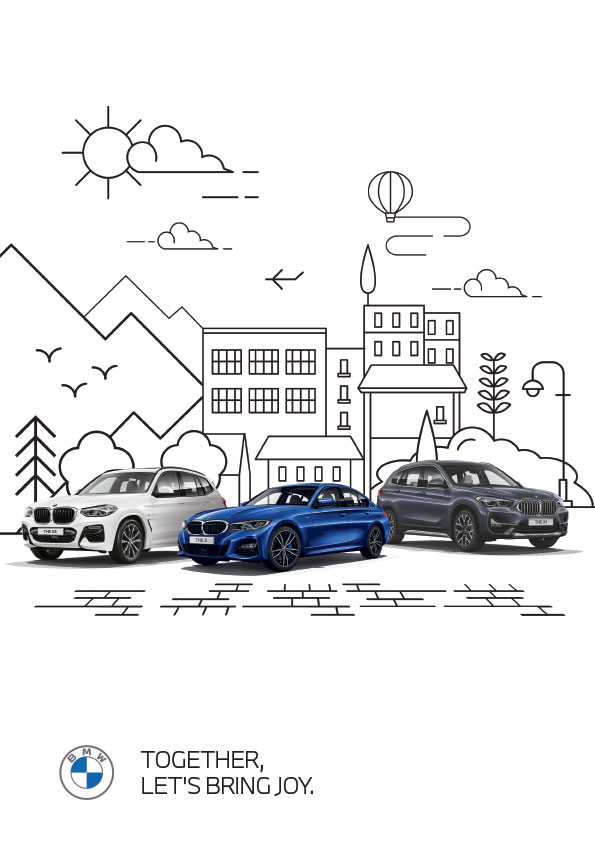 From 25 April to 15 May 2020 11.59 pm, BMW is running a colouring contest for all residents of Singapore.
Download the template here and colour it in with pencils, crayons, paints, or go completely digital with one of the many digital paintings app available. Submit your work to your public Instagram hashtagging #BMWforSG. You can also upload your submission under the Comment Section at https://www.facebook.com/BMWSingapore/posts/3380842268612346/. Multiple entries are accepted.
Three lucky winners will walk away with a meal worth S$200 for their families. Winning entries will be announced on the @BMWSingapore Instagram Account on 2 May, 9 May and 16 May 2020.
Canon Creative Park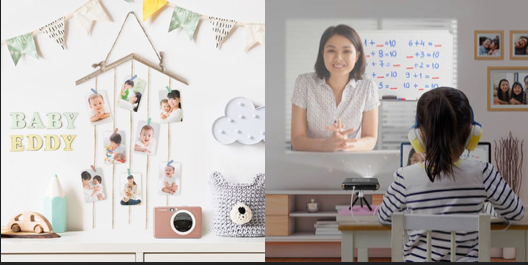 Visit Canon's Creative Park website and app and download paper-craft materials for free. They are suitable for kids of all ages.
For younger children who prefer looking at colourful images, why not try your hand at crafting out Concentration Cards for your kids? The game, best printed on Canon's Plus Glossy II Photo Paper is a memory-based game that will also help improve your child's ability to focus on tasks.
There is also the multiplication table that you can frame and hang up in your kids' rooms. These will be amazing in helping them learn, memorise and recall the table and allow them to better familiarise themselves with numbers.
For older children there is the Checkered Cube Puzzle or printable Chess template complete with chess pieces, a chessboard and even a storage box for the pieces.
If you're thinking of storing all these precious memories and scrapbooking them, the 2-in-1 Canon iNSPiC [S] is the ideal easy-to-use instant camera and a photo printer! Printed photos can be made into a scrapbook with the materials provided on Canon Creative Park. Use these themed materials to start a family scrapbook and let your children take the lead in organisation and decorating the pages. Children can also work on creative home décor ideas to decorate shared spaces in the house by hanging up photo garlands that will display precious family moments.
Cartoon Network
Cartoon Network has launched an animated public service announcement focusing on good hygiene practices, in support of worldwide efforts to prevent the spread of COVID-19.
Designed to be a fun way of helping children understand the importance of keeping healthy, the music video features iconic characters from its shows: The Powerpuff Girls, We Bare Bears, Teen Titans Go!, Adventure Time and Ben 10. Messages include covering your mouth when you sneeze, trying to avoid touching your face and washing your hands properly. Be clean. Be cool!
Kids can sing along to the lyrics below:

Now here's a few tips so you don't get sick
We gotta fight the germs that make your nose drip
Cover your mouth when you cough or sneeze
And that'll put everyone at ease.
Now don't touch your eyes, your mouth or your nose
'Cuz that's where all those naughty germs go
We must wash our hands before every meal
A 20-second scrub – yeah, that's the deal
Same goes when you use the loo
Wash your hands and dry them too.
And if you're feeling ill don't go to school
Being safe and well is the No. 1 rule.
Be clean. Be cool.
Be safe. Be cool!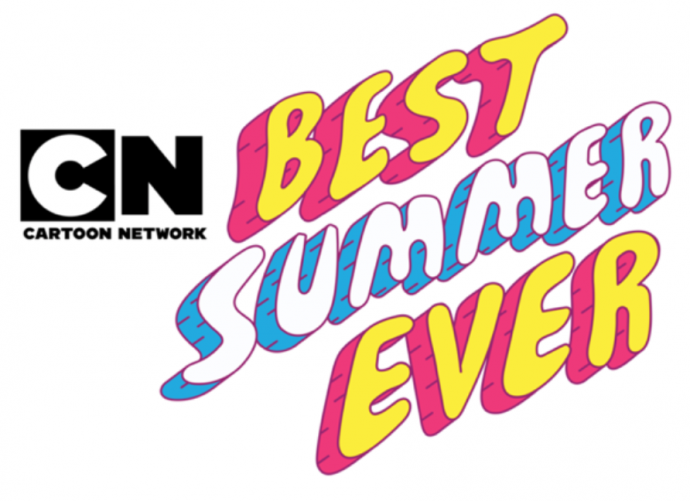 From 11 May to 28 June, join the Best Summer Ever Fan Art Contest. Give your children a platform to showcase their best pieces of Cartoon Network inspired art. There are amazing bags to be won and the best pieces will be aired on the channel and beamed around Asia.
Your kids can also catch the following cartoons on weekdays at 9am in May and June.
| | |
| --- | --- |
| Monday | Scooby Doo |
| Tuesdays | We Bare Bears |
| Wednesday | The Amazing World of Gumball |
| Thursday | Teen Titans Go! |
| Friday | Adventure Time |
| | |
| --- | --- |
| Power Players | Weekends at 8.30 am in May |
| Apple & Onion | Weekends at 10 am from 16 May |
| Unikitty | Weekends at 11.30 am from 30 May |
| ThunderCats Roar! | Weekends at 1 pm from 23 May |
| Monster Beach | Weekends at 6.30 pm |
| Steven Universe: Future | Weekends at 2 pm from 20 June |
| Total Dramarama | Weekends at 10.30 am from 6 June |
| Ben 10 | Weekends at 9 am from 27 June |
| Power Players | Weekends at 9.30 am from 27 June |
Cartoon Network is on Singtel TV Channel 226 and StarHub TV channel 316.
Club Med at Home for Kids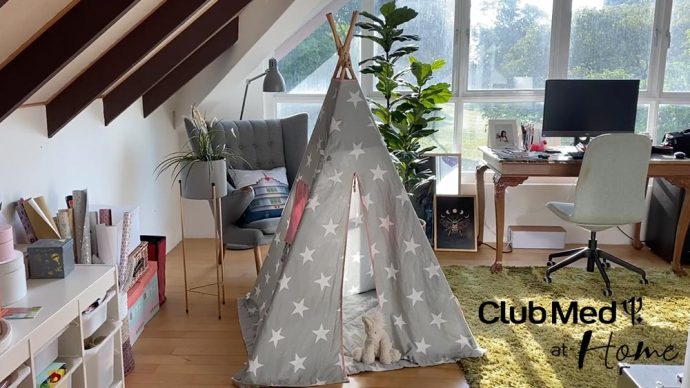 Club Med has launched Club Med at Home — a digital and social media campaign that encourages positivity through engaging activities while playing our civic duty in maintaining social distancing.
For the kiddos, let their imaginations run wild with colouring templates and origami tutorials or create your own DIY Zen Garden. You can also download games for kids such as the Club Med Charades Game, 7 Differences games – Beach & Snow. Be sure to check out the Audio Books and Podcasts page to and pick something for your kids.
Gardens by The Bay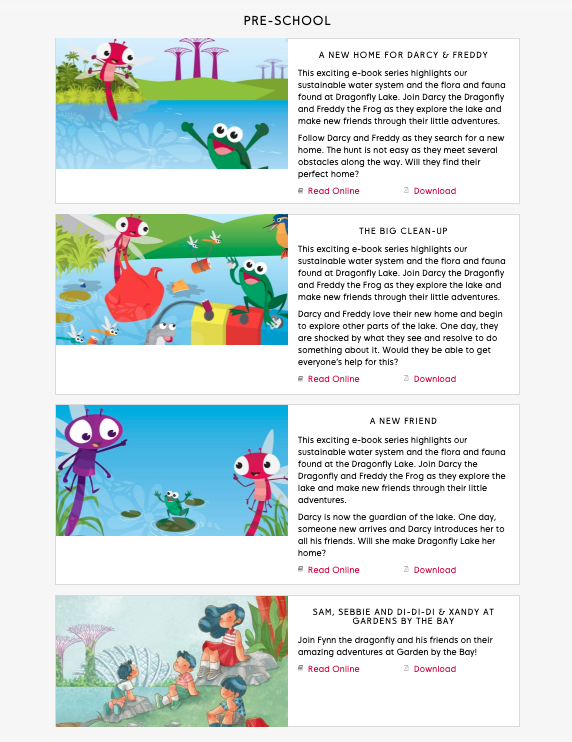 Gardens by The Bay has a range of educational e-books available free online. You can download it or read it online with your preschool kid.
There are four titles on https://www.gardensbythebay.com.sg/en/education/publications/e-books.html. You have a choice of reading online or downloading it to read.
And learn how to make your own closed Terrarium at home with this video that Gardens by the Bay produced.
Other activities include craft work, or ask questions about growing your own plants as well as other learning activities. Visit https://www.gardensbythebay.com.sg/en/education/resources.html.
HP Offers Print & Play Ideas to Keep Little Ones Occupied
HP has curated Print & Play activities for kids age 2 to 12 with craft making, mazes, dot-to-dot drawing and other puzzles. You can print these templates and bond with your kids while stimulating your child's mind and invoke a greater love for learning. Print these templates out and have lots of fun.
What about starting a scrapbook filled with pictures? The HP ENVY Photo Printer is compatible with Bluetooth and dual band Wi-Fi so that you can print images wireless via your phone or laptop from the HP Smart App. Visit HP Singapore's online store and the following online sites: Lazada Singapore, Shopee Singapore, Best Denki, Harvey Norman and Challenger.
Kids 2 to 4 can enjoy the following activities
Connect to see the Cow let your child finish the drawing while following the numbers with the dots. Complete the picture by getting them to colour in it.
Find the Bunny's Way – Save the poor rabbit and help him find his way through the maze.Start from the red arrow and exit through the green arrow.
Build a Bird – Try out some craft fun with your little by getting them to make their own bird in three simple steps. Create more animals with the other papercraft activities to build your own animal farm.
Kids 4 to 8 can enjoy the following activities
Solve the Pear Puzzle – Challenge your child to piece together the fruit with this puzzle.
Put the Fruits Correctly – Sort the fruits into the right boxes. Work with your child to help put the fruits in the right boxes through the maze. End off with colouring the different pathways to create a new artwork.
Connect to see the Crab – Join your child in a race to see who completes this activity first. Give it a go for lesser time if you want to train up their speed. The crab is missing its pincers. Connect the dots to draw all its missing parts. Have your child colour the crab to create a special artwork that you can put up on your fridge.
Kids 8 to 12 can enjoy the following activities
Find the Elephant – The elephant is a massive animal with a long trunk. Some of them grow very large tusks made with ivory. Find the elephant with this puzzle.
Creating a Seventh Wonder of the World – Explore the world and visit the seven wonders of the world when you can. But meanwhile take craft making to another level by having your little one build their very own miniature Taj Mahal. Take the time to also share some knowledge about India and the iconic site with your child.
Colour the Map – Mr. Koala Bear is cute, furry and always sleeping. Get the child to colour the map of Australia based on their own interpretation. Use this time to teach about the different colour techniques such as gradient colouring, or using watercolours aside from just coloured pencils.
Lego #LetsBuildTogether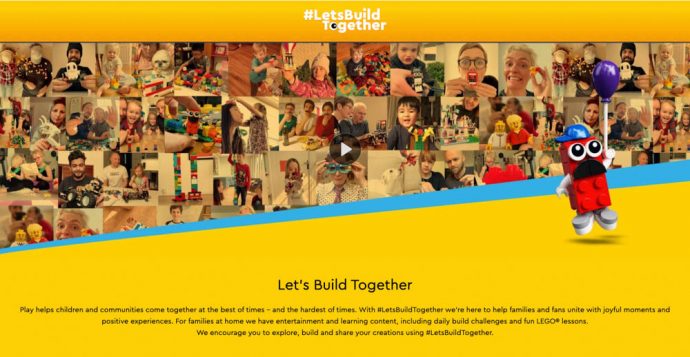 Lego has recently launched #LetsBuildTogether, a global movement to help parents and children make the most out of each day by building and sharing together, while staying connected. LEGO offers plenty of resources that families can use to entertain and develop their creativity while indoors such as entertainment and learning content.
This includes content such as interesting LEGO build ideas and tutorials, building ideas to create even without LEGO bricks, activities to help children learn at home through puzzle and memory games and helpful resources such as Tips to help families play well at home or the Lego Life magazine that is filled with activities, games and puzzles.
Razer Stay Home and Colour On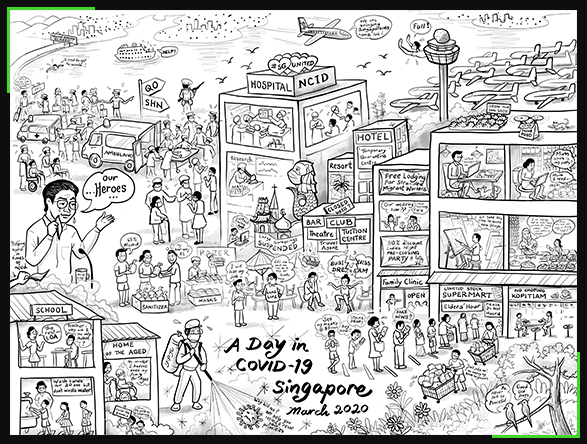 Razer Singapore is encouraging kids and adults at home to add some colour to their stay home routine. Local artist Yip Yew Chong has sketched a day in COVID-19 Singapore. Kids are invited to colour this sketch and stand a chance to win prizes. The entries will be judged by Yip Yew Chong himself.
Razer will also donate S$1 to an organisation dedicated to fighting COVID-19 in Singapore for each participant in this contest.
There are two categories. One for children between 5 and 12 years old and another for anyone 13 years or older.
Visit https://www.razer.com/sg-en/campaigns/stay-home-and-color-on for more information and to download the sketch.
DIY Crafts with PositiveLeePeilin.com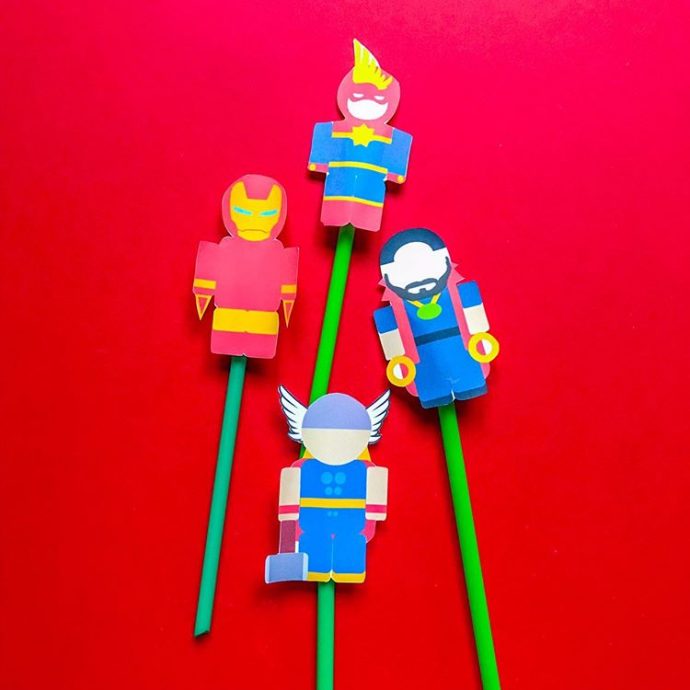 You can find lots of DIY crafts with free printables that you can download from http://www.positiveleepeilin.com/crafts/ and print for your kids to have loads of fun.
Peilin is a kids storyteller who likes to share colours and positivity. Enjoy some Easter Bunny colouring this weekend or recreate the nostalgic dancing dragon created in 1979 by Khor Ean Ghee, HDB's in house designer.
Peilin has also created a book list of books to read to your child. Check it out here.
Science Centre Singapore Activities for April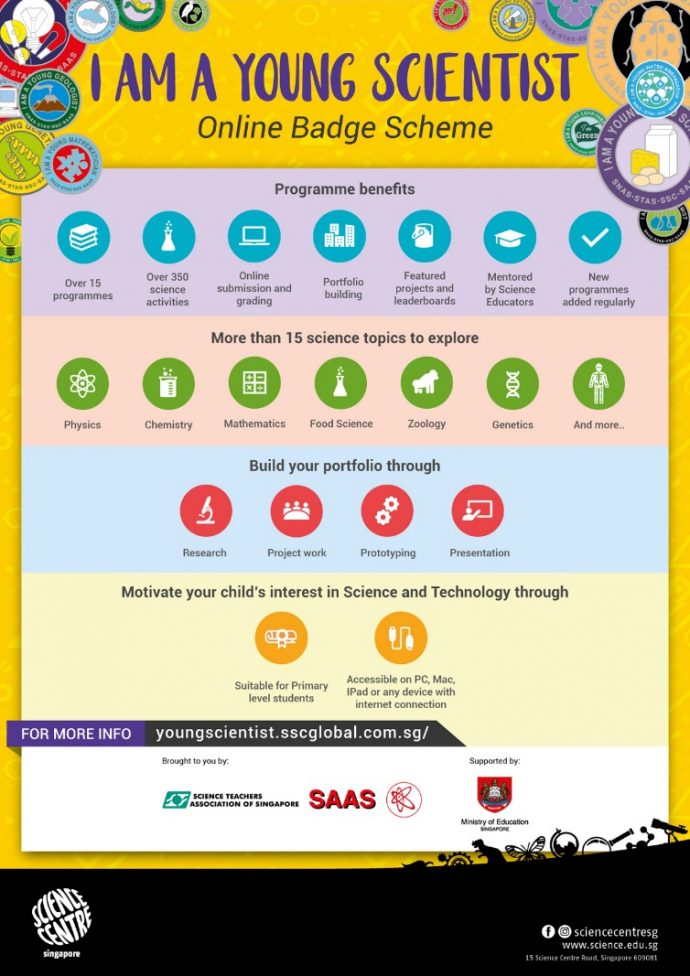 Science Centre Singapore has activities that kids in primary school can enjoy in the comfort of home. Kids at home can immerse themselves in the Science, Technology, Engineering and Mathematics world with the Young Scientist Online Badge Scheme. Over 10 series of curated activities and Young Scientists Badges to collect across the board. There is a fee of S$6 per student for a single badge or S$35 per student for the full platform.
Join Science Educators every Friday in their Astronomy 102 Live Vodcast and Stargazing series on the SCS Observatory Facebook. Explore topics such as Living in Space, Asteroids and Exploring the Universe.
Every Wednesday at 9am, primary school students can visit https://www.facebook.com/scsdnalab and try out simple science activities. The weekly series will also feature interesting bite-size science facts. These hands-on activities will delve into topics such as surface tension, capillary action, forensic fingerprinting, convex lens, pressure, density and gases.
For younger kids 8 and below, catch the weekly Science O'Clock Junior; Pepper's Lab video series curated by the Educators at KidsSTOP. Watch instructional videos with easy to follow step-by-step guide for children 8 years old and below, accompanied by adult supervision. Topics covered include Kitchen Science, Cool Chemistry, Fantastic Light, Glowing Science and Electrifying Science.
Read the I Saw the Science Blog. From tarantula sighting in Singapore to recreating a dinosaur dig site, and uncovering the journey of the red blood cell through our respiratory system, the blog features various topics under the sun in the form of an interview, listicle, infographics and review.
Sesame Workshop Caring for Each Other Initiative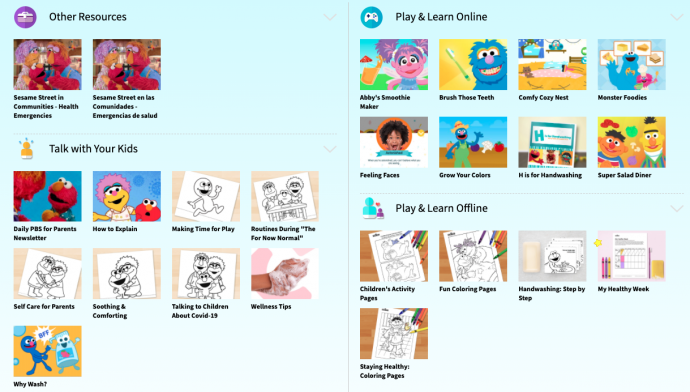 Sesame Workshop, the nonprofit educational organisation behind Sesame Street, is offering a variety of free resources to help children and families during COVID-19 pandemic. Content featuring the Sesame Street Muppets sharing messages of love and kindness, playful learning activities and virtual playdates. The resources are intended to help caregivers as well as children.
SesameStreet.org/caring will be regularly updated to meet the needs of families as the situation evolves. Families can also watch Sesame Street episodes on HBO, PBS stations, and the PBS KIDS 24/7 channel, with an expanded offering of free on-demand episodes of Sesame Street on PBS KIDS digital platforms.
Sesame Workshop has also creating brand new content on topics like handwashing, how to cough or sneeze properly, and how taking good care of yourself means taking good care of others, which are available in the US and globally in a wide range of languages.
Over 110 free Sesame Street ebooks are available on all major ebook platforms including Amazon Kindle, Apple Books, Barnes & Noble Nook, Google Play, and Kobo. Resources will also be distributed through a wide range of partners in the US and globally, including community providers serving vulnerable families through Sesame Street in Communities and PBS stations.
30 Creative Activities for Kids by Apple Education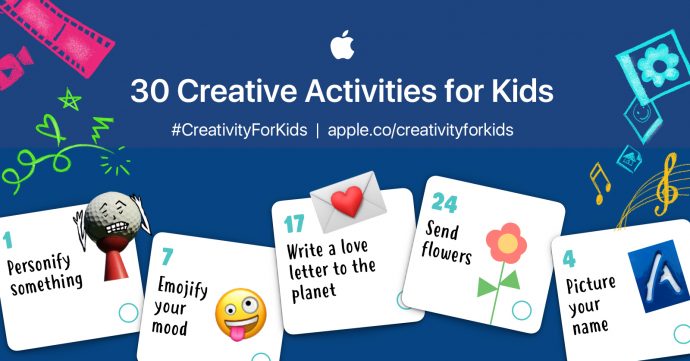 The folks at Apple Education have designed 30 creative activities for kids or the whole family as part of their ongoing effort to support at-home learning.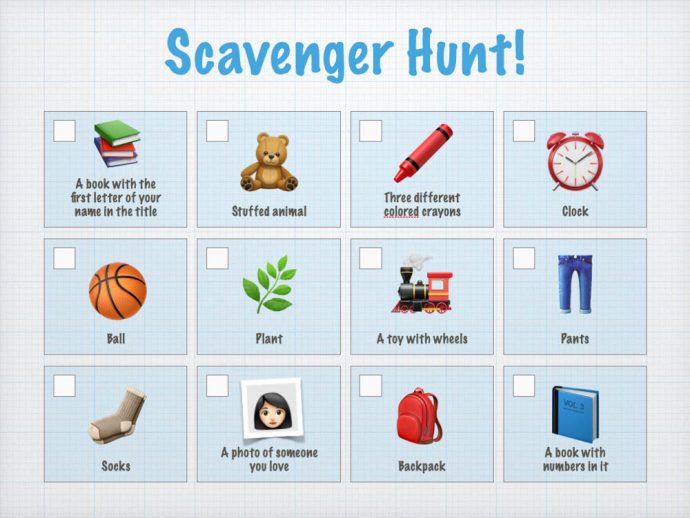 Activities include making colouring sheets, going on a photo walk at home, finding shapes in nature, writing a love letter to the planet or going on a scavenger hunt.
You can check them out by downloading the PDF or view them below.
James Dyson Foundation Designed Challenges for Children 7 Years and older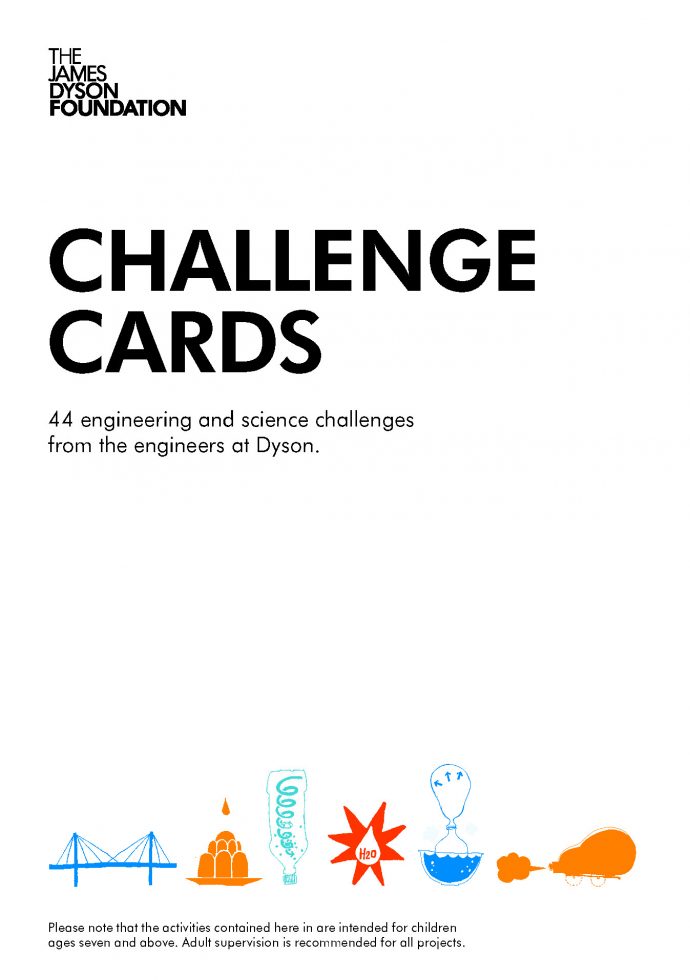 Dyson engineers have designed challenges specifically for children seven years and older with adult supervision. Now is a great time to encourage kids at home to get excited about engineering.
You could have a balloon car race by making one with a balloon, plastic cup, straws, thread and rubber bands. Or spin a hard-boiled and a fresh egg on a table and learn about inertia.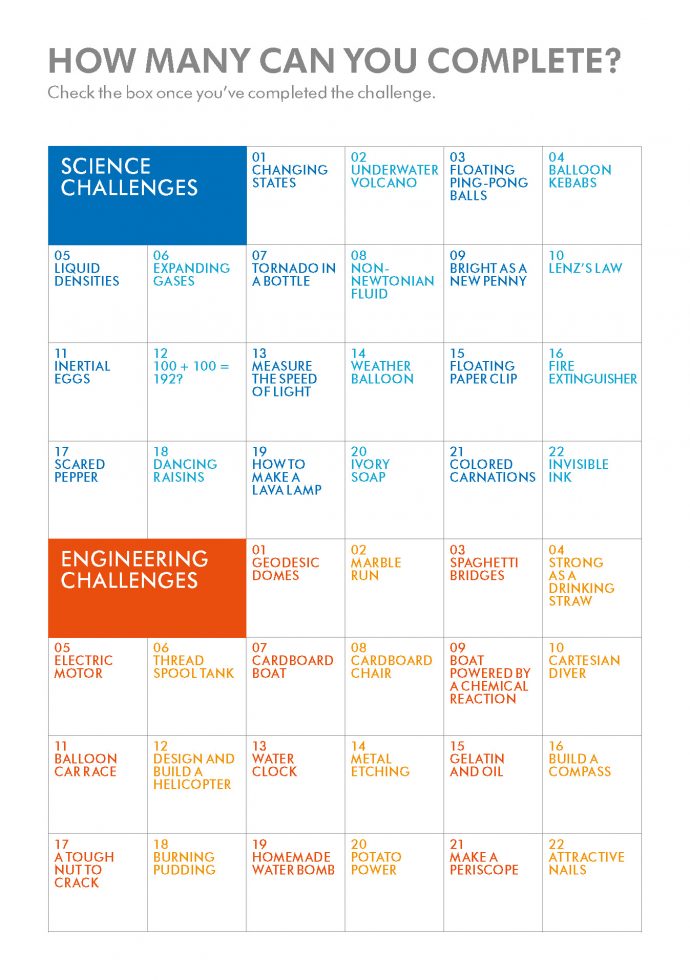 There are 22 Science challenges and 22 Engineering challenges. The Challenge cards can be downloaded from The James Dyson Foundation website.
Also check out other activity recommendations on https://bubbamama.com/how-to-survive-at-home-during-singapores-circuit-breaker-period/ 
Click on the next page for more.
HOME ENTERTAINMENT | ONLINE LEARNING | FOR THE KIDS | HOME SHOPPING | KEEPING THE FAMILY TOGETHER | STAYING FIT & HEALTHY | TRAVEL ONLINE AT HOME