TRAVEL ONLINE
Airbnb Experiences Go Online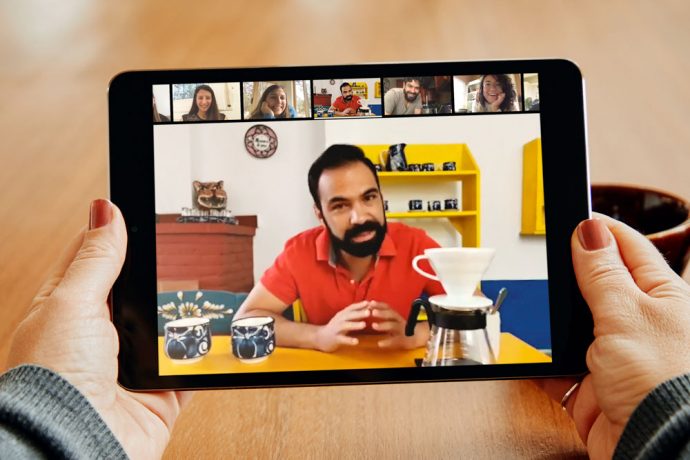 Airbnb has launched Airbnb Online Experiences connecting the global community to handcrafted activities in cities around the world. Online Experience allow Hosts to keep earning through COVID-19 disruptions. Today there are over 50 virtual Airbnb Experiences with thousands more to be added in the coming months.
Online Experiences provides:
There are hosts from over 30 different countries that can offer so much including Olympic medalists Alistair Brownlee and Lauren Gibbs. Whether a HIIT workout, learning about nutrition with a Bobsledder or a virtual bike tour, guests can now connect with some of the most celebrated athletes in the world from the comforts of their own living room.
Airbnb has partnered with local organizations around the world to curate Experiences for their communities to be able to learn a new skill while protecting their health. Airbnb will work alongside the following to offer Experiences free of charge:
SAGE, the world's largest and oldest organization dedicated to improving the lives of LGBT older people
National Council on Aging (NCOA), a respected national leader and trusted partner in the US helping people aged 60+ meet the challenges of ageing
Associazione Nazionale Alpini – Sezione di Milan, veterans of the most respected and trustworthy military corp in Italy
Amigos de los Mayores, an organization combating unwanted loneliness and social isolation amongst the elderly in Spain
Take a Virtual Trip Down Under
Explore Australia without flying there. Enjoy live stream of baby koalas, cooking experiences with Australia's top chefs, music from some of the country's most loved singers and bands, or 360 degree tours from some of Australia's most iconic natural and cultural destinations.
360-degree videos
Virtual tour of Australia's most iconic destinations.
Australia's Best Artists
For lovers of dance music, Australian DJ Hayden James has revealed he will be streaming a live DJ set each Saturday from 12pm AEDT from his backyard instead – a virtual house party, from his actual house!
After having shows cancelled, Nai Palm and Swooping Duck of Hiatus Kaiyot, announced a Patreon page where they will host a series of live-streaming sessions. For $5 a month, fans will get access to "music made by us that you won't hear anywhere else", 1-on-1 chats, a breakdown of songs, sleepover parties, jams, backstage passes and live streamed concerts.
Melbourne garage rockers, The Naysayers, have also announced their own Live Stream From Quarantine gig in lieu of a cancelled show at The Post Office Hotel, which took place on Saturday 21 March. The stream is free to access, but The Naysayers encourage you to donate to Support Act, which provides crisis relief and wellbeing support to Aussie music industry workers.
Classical Music:
For lovers of classical music, the Melbourne Symphony Orchestra is hosting live streams of their scheduled performances so you can enjoy the works of Beethoven, Bach and Mendelsson live from the comfort of your own living room.
Sydney Symphony Orchestra has a huge catalogue of live concert videos to explore.
West Australian Symphony Orchestra has some fantastic webcast concerts for the entire family to enjoy, from classical to jazz and pop as well as Maximus Musicus Visits the Orchestra.
Every Saturday evening, West Australian Opera (WAO) will release a Ghost Light Opera aria through its social media platforms. Artists include Emma Matthews, Fiona Campbell, Paul O'Neill and James Clayton, accompanied by pianist Tommaso Pollio. Visit WAO's website and Facebook page for more details.
The largest classical ballet company in Australia, The Australian Ballet is now offering free morning classes to those at home. Artistic Director David McAllister will teach five simple but effective ballet exercises that are perfect for small spaces. First up is the plié, which begins every ballet class. Over on Ballet TV, find full-length ballets to watch but plenty of excerpts, interviews, and behind-the-scenes documentaries.
Connect with Australia's wildlife
Wine and Dine like an Aussie
Sydney's bar and vegetarian diner Golden Gully is providing one-hour classes with bartenders Rachael and Danny via video chat on how to mix up some drinks from whatever you have in your liquor cabinet. Chef Emma Evans is also running one-hour video chat classes that take you through a recipe to teach you how to improve your kitchen skills whilst cooking up something tasty, even using the most mundane ingredients in your pantry.
Award-winning fermenter from Victoria Sharon Flynn is going live on The Fermentary's Instagram page to #FermentTogether. Tune in each day to watch one of Australia's foremost experts on fermentation walk you through the flavours and techniques of the ancient art of slow fermentation, with influences taken from Malaysia, Japan, Europe and the US.
Ben Ean winery in wine-region Pokolbin, New South Wales is also offering virtual wine tastings via Skype! Lovers of wine looking to learn more can order some bottles of wine and then Skype in with one of the cellar door staff to take you through a virtual tasting.
Accor Live Limitless Launches Global Digital Entertainment Campaign
</center>

ALL – Accor Live Limitless, the daily lifestyle companion that integrates rewards, services and experiences through Accor hospitality group, has launched a new global digital entertainment campaign #ALLatHome. Discover new experiences and live your passions while at home.
Each week, through its Instagram & Facebook pages, ALL will showcase exclusive content and live streams to its worldwide members and guests. From rigorous fitness trainer-led workouts, exclusive DJ sets playing lively beats, and masterclass cooking tutorials presented by world-leading chefs, the digital content bites are intended to entertain, stimulate the senses and help keep the all-important adventure spark ignited. A sample of the activities include:
Sport: coaching with Ken Group, exclusive interviews with Marquinhos and Marco Verratti and morning routines with Paris Saint-Germain players, training routines with Double Olympic Judo Champion Teddy Riner, e-sport contest with the Paris Saint-Germain football club
Food: pastry classes with Quentin Lechat, best Parisian pastry chef in 2019, cooking classes with Pierre Sang along with many more award-winning culinary artists
Entertainment: live DJ sets, a line-up of emerging artists from ibis Music, exclusive content and playlists with Montreux Jazz Festival and many more to come
There was a 1-hour live DJ set with Salomé Le Chat in Ibiza on 4 April 2020 at 7 pm CET. You can still watch it on ALL's IGTV or click on the video above.
Enjoy Queensland Australia from Home
Art & Culture
take a virtual tour or check out a virtual exhibition at some of Queensland's best cultural hubs such as The Queensland Art Gallery & Gallery of Modern Art, Queensland Museum or Queensland Air Museum. The Queensland Ballet has also announced they will be offering free online ballet classes while Camerata, Queensland's Chamber Orchestra, are running a [email protected] initiative on their Facebook page which sees artists perform live for five minutes each day at 5 pm.
Wildlife
Enjoy live streams and educational videos online to watch and learn about Queensland's native fauna. Sea Life Sunshine Coast is live streaming from their Facebook page to introduce viewers to the different animals and creatures that live at the aquarium and provide educational talks, while Cockatours in Cairns are streaming free ecology talks, also from their Facebook page. Splitters Farm in Bundaberg is offering a real-life learning experience for the family, bringing rescued farm animals into living rooms in a Facebook Live video stream each weekday at 10 am. People can tune in to watch the crocodiles feed at Koorana Crocodile Farm via Facebook live stream and educational videos featuring different animals are being posted to the Cooberrie Park Wildlife Sanctuary Facebook page. And for an 'anytime' animal-fix, the Lone Pine Koala Sanctuary website hosts a range of webcams where people can watch koalas snacking on Eucalyptus leaves, dingo puppies playing and platypus swimming.
Work Out
Filmed in front of a beautiful Gold Coast backdrop, the normally exclusive Gwinganna Lifestyle Retreat has made guided Qi Gong practice videos available to everyone on YouTube – the perfect way to start the day. To help travellers stay active and healthy while at home W Brisbane has released a 20-minute workout by FUEL Ambassador Luke Zoochi, who also happens to be Chris Hemsworth's trainer.
Nature
Finally, dive in to Queensland's most iconic destination, The Great Barrier Reef, from above and below the water with this video, and learn how visitors can help protect this spectacular natural wonder for generations to come. Queensland's YouTube channel also provides a range of informative and inspiring videos, including incredible 360-degree views of some Queensland's other amazing and awe-inspiring destinations.
Experience the calming sounds of rolling waves on the Queensland coast or the echoes of the peaceful Daintree and dream about tropical holidays planned for the future. There is also a great range of Queensland inspired playlists, including sounds of the rainforest and the Great Barrier Reef, available to stream and download on Spotify.
Take a break and wind down before a good night's sleep with Wildlife Warrior Binidi Irwin from Queensland's Australia Zoo. Bindi has put together a sleep story on the Calm mindfulness app where she takes listeners from rainforest to reef, exploring the incredible wildlife of Australia.
Visit the Queensland Uncovered blog for more inspiring content and virtual holiday ideas to keep the holiday dream alive.
Six Senses Share In-Hotel Wellness Experiences Online #AtHomeWithSixSenses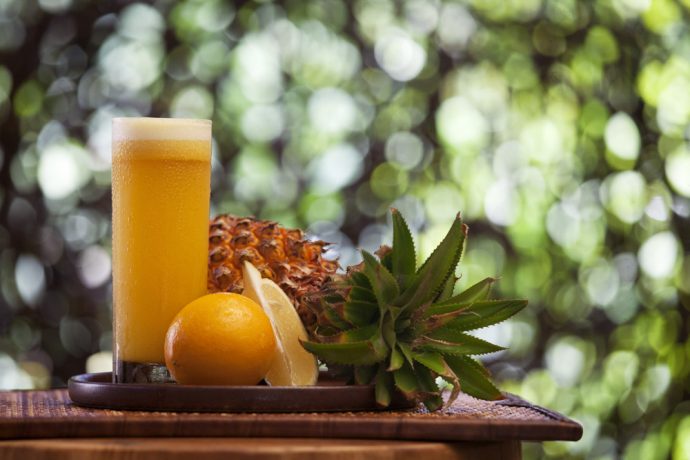 Six Senses has launched a new initiative At Home With Six Senses to offer proactive and pragmatic ways for people to care for themselves and people they love. Videos, tutorials, articles and advice to support the brand's six key wellness pillars will be shared on Six Senses corporate and resort social medial channels, newsletters and sixsenses.com
Mindfulness: Shift energies from worrying about what can't be controlled to focusing on the present moment, whether that is setting up a home working environment or tips on staying grounded.
Eat: recipes, interviews and how-to video tutorials focusing on foods with key nutrients and easy strategies to support the immune system, reduce stress and improve sleep along with the hidden power of certain everyday store-cupboard ingredients.
Sleep: Establish a sleep routine along with how learning about dosha types can impact sleep, bedtime breathing rituals even the meaning behind certain dreams.
Move: from at-home workouts to live mediation sessions or yoga poses and tips for boosting energy or releasing pent-up energy if working or staying at home.
Live Naturally: adapted activities inspired by the brand's on-site Earth Labs, and life hacks to try at home to live more sustainably and make the most of whatever nature is around or available.
Connect: staying connected to reduce anxiety and loneliness when practising social distancing and how to check in with others and remain community-focused, especially when it comes to those more vulnerable.
Visit https://www.sixsenses.com/en/at-home-with-six-senses to check out the programmes.
Lonely Planet's latest Ultimate Travel Crosswords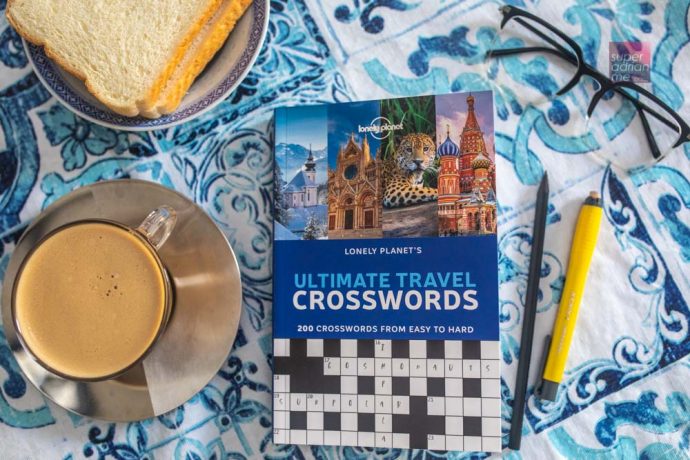 Travelling now is restricted but that doesn't mean we cannot have some fun at home. When was the last time you cracked your brains on a crossword puzzle? This is also a great way to get your eyes away from the computer, smartphone and tablet screens.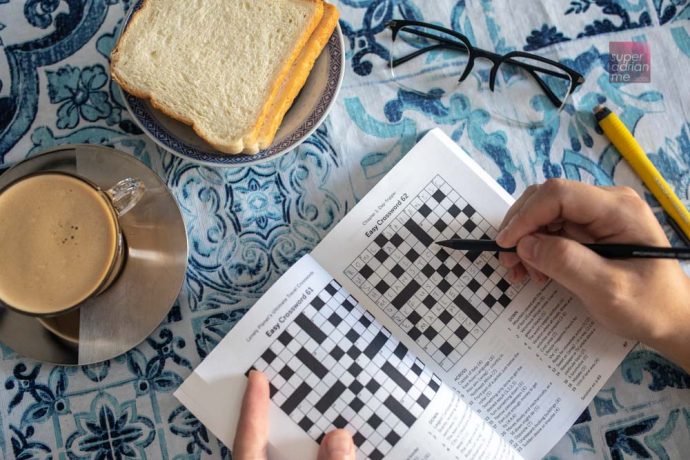 Lonely Planet's latest Ultimate Travel Crosswords contains 200 travel-related crosswords. They are split into four categories – Day Tripper (Easy), Traveller (Medium), Explorer (Hard) and Daredevil (Cryptic).
The Lonely Planet Ultimate Travel Crosswords is priced at US$9.99 and available at https://shop.lonelyplanet.com/…/lonely-planets-ultimate-tra….
HOME ENTERTAINMENT | ONLINE LEARNING | FOR THE KIDS | HOME SHOPPING | KEEPING THE FAMILY TOGETHER | STAYING FIT & HEALTHY | TRAVEL ONLINE AT HOME