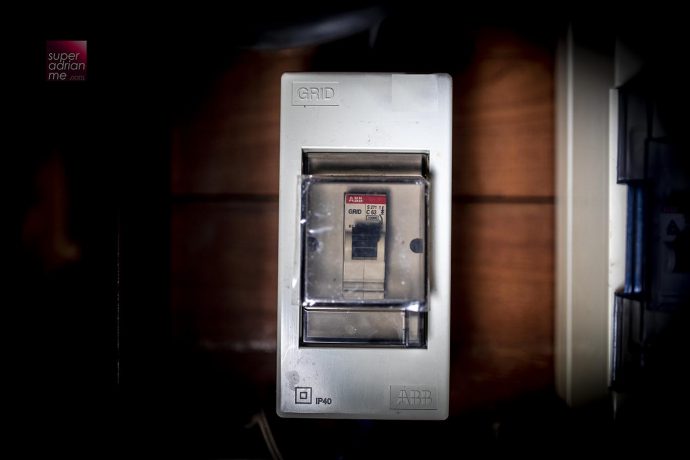 If we are going to be staying home till 1 June 2020 as part of the Circuit Breaker measures introduced by the Singapore Government, we need to adjust our daily lives a little. And we have picked a few ways you can keep yourself entertained, sane and healthy at the same time.
We will be continuously updating this resource, so please check back often.
We have categorised this roundup in different pages. You can click on the categories below (in BLUE) to go directly to that section.
CONTENTS
HOME ENTERTAINMENT
1. Movies and tv series to watch.
2. Catching the Opera for free.
3. Board and card games to play.
4. Gaming suggestions and gear you need.

ONLINE LEARNING

Check out these free online learning sites. Time to self improve.

FOR THE KIDS

Keep your kids entertained with free books, HP's Print and Play ideas, Razer's Stay Home and colour on contest and activities from the Singapore Science Centre. There are also many engaging activities from PositiveLeePeilin.com, Apple Education and The James Dyson Foundation.

HOME SHOPPING

Can't go out to shop? Then check out these sites that offer you irresistible merchandise and continue to earn rewards points. Check out deals from KrisShop, IShopChangi, Etiqa's Endowment plan, and SK Jewellery Group's virtual concierge service.

KEEPING THE FAMILY TOGETHER

Check out the online, interactive programming launched by the Families for Life Council to keep the family together.

STAYING FIT & HEALTHY

Staying home does not mean you cannot continue to exercise and stay fit and healthy. Exercise at home with the Ring Fit Adventure for Nintendo Switch or workout with online fitness classes by VIVA Group or challenge yourself to do the 1 Mile Classic Walk at home. And get your family together and make your own surgical mask holder.

TRAVEL ONLINE AT HOME

Can't travel because of the current situation. So why not travel without leaving home with some of these options. Find out what you can do with Airbnb Online Experiences, Accor Live Limitless #ALLatHome campaign or Six Senses #AtHomeWithSixSenses online experience. You can also tour Australia from home.
HOME ENTERTAINMENT
More Programmes to Watch Now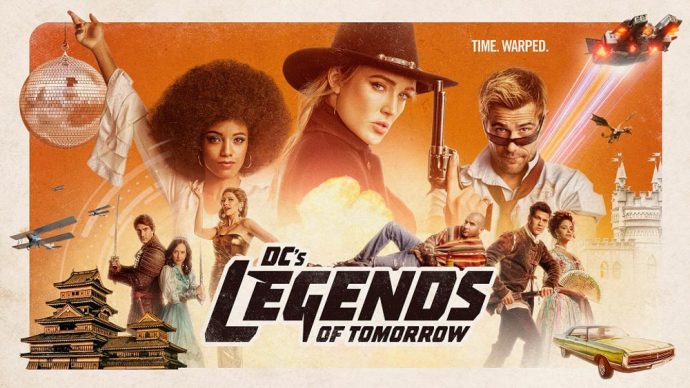 Mediacorp has extended the time belts for SURIA and VASANTHAM from 9am daily for this period. Singtel and StarHub have also expanded the range of free preview channels to subscribers and non – subscribers.
Singtel has increased its total number of free preview channels to 30 from 9 April till 30 June 2020. Non-subscribers can also download their CAST streaming service to access 30 free preview channels.
Catch Pandemic: COVID-19 on 26 April at 9 pm on Discovery Channel (SingTel TV Channel 202). This hour-long special examines how, within a matter of weeks, COVID-19 spread throughout China and beyond, alarming healthcare professionals and scientists. From the virus' transmission to treatment, experts will reveal why COVID-19 is unique, why the world was so unprepared for it and what could be done differently to contain its spread. The programme will delve inside the fight to contain the pandemic with the latest news on how authorities across the world are coordinating to test and treat patients and to prevent further spread. The special also includes first-hand accounts from the experts on the frontlines as well as academia, government officials and patients.
StarHub has increased its total number of free preview channels to 32 from today for its customers. Both operators will offer a wide range of content spanning all four national languages.
Catch the Met Opera Online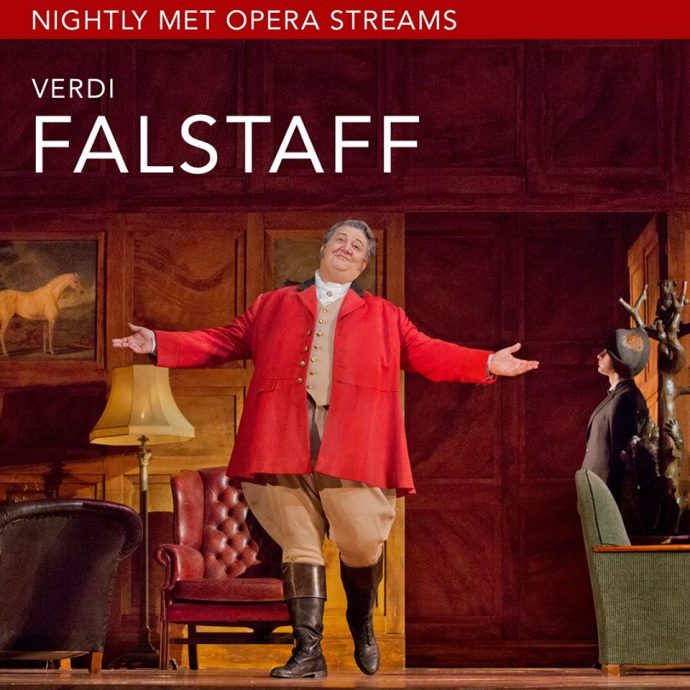 Catch The MET: Live in HD series online for free at https://www.metopera.org/. Whether you are an avid Opera fan or learning to appreciate the world of opera, The Metropolitan Opera in New York City has been offering free nightly opera streams from 9 to 12 April 2020.
Catch Wagner's Parsifal on 9 April , Gounod's Roméo et Juliette on 10 April, Dnizetti's Don Pasquale on 11 April and Mozart's Cosi Fan tutte on 12 April.
Enjoy Classical Music with Classic FM
One of my favourite go-to Facebook pages for a dose of classical music is Classic FM. This could be the perfect time to learn more about Classical music while enjoying videos of beautiful music performed by professionals.
The Shows Must Go On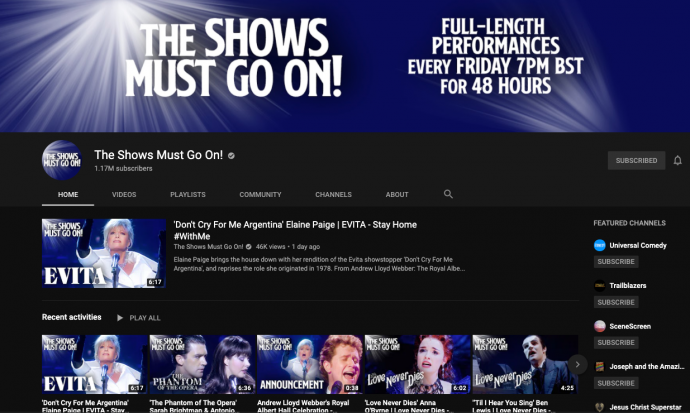 Every Friday at 7 pm (British Summer Time), a new full musical performance gets uploaded onto The Shows Must Go On Youtube Channel for 48 hours.
HBO GO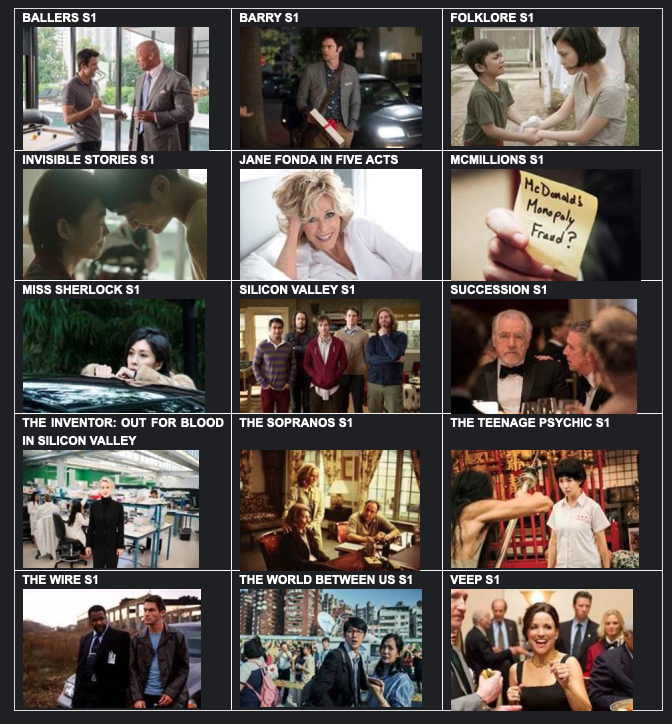 Watch first seasons of select HBO Originals for free on HBO Go till 15 May 2020 without any registration or subscription. Visit https://hboasia.com/HBO/en-sg/specials/hbogowatchforfree to start streaming.
Never got around to seeing (or desperate to re-watch) dramas like 'The Sopranos' and 'The Wire'? Now you can. The iconic shows are also joined by the award-winning series that everyone's talking about right now, 'Succession'. And if you need a laugh? Try these hit comedies: 'Ballers', starring Dwayne "The Rock" Johnson; 'Barry', with Bill Hader; 'Silicon Valley', featuring Thomas Middleditch and Kumail Nanjiani; and satire 'Veep', starring serial Emmy-winner Julia Louis-Dreyfus.
Closer to home, check out 'Folklore', a horror anthology series with each episode based on folklore from Indonesia, Japan, Korea, Malaysia, Singapore and Thailand; 'Invisible Stories', which tells untold stories from the heartlands in a fictional neighbourhood housing estate in multi-cultural Singapore; 'Miss Sherlock', a bold interpretation of the classic Sherlock Holmes, re-envisioned in Japanese and set in modern-day Tokyo; 'The Teenage Psychic', a coming-of-age story from Taiwan that revolves around a 16-year-old girl with the ability to see spirits but wants to lead a typical teenage high school life; and 'The World Between Us', another Taiwanese series that follows the aftermath of a mass-shooting.
For documentary lovers, try 'McMillion$', which digs deep into the McDonalds Monopoly game scandal; 'Jane Fonda In Five Acts', which centres around the life, work, activism and controversies of the actress and fitness tycoon; and 'The Inventor: Out for Blood in Silicon Valley', which investigates the rise and fall of a one-time multibillion-dollar healthcare company.
The free HBO content is also available through other partner platforms like meWatch. Once you've finished watching the first season of your new favourite show, you can also get the full experience, through the HBO GO app, which comes with a 7-day free trial (and Game of Thrones) when you download the app from App Store or Play Store on your device. You can also access HBO GO at https://www.hbogoasia.com/.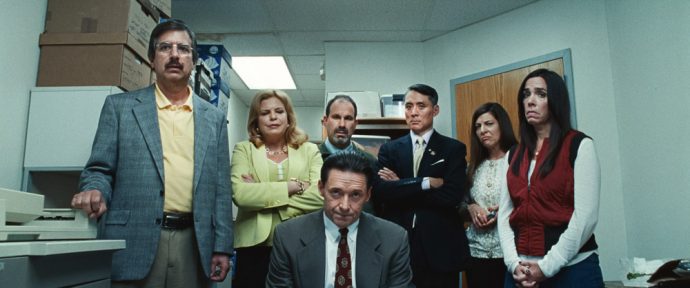 Bad Education will debut the same time as the U.S. on Sunday 26 April 2020 at 7 am exclusively on HBO GO. The film is inspired by the true story that rocked the town of Rosalyn, New York in 2004 that garnered attention nationwide. It centres on the stunning impact and aftermath of a multi-million-dollar embezzlement scheme. The darkly comical film highlights the deficiencies of the public education system in the U.S. while examining the broader forces that foster greed, corruption, and lack of accountability in our institutions.
The comedic drama stars Hugh Jackman, Allison Janney and directed by Cory Finley and written by Mike Makowsky. It is predominantly shot in and around the Long Island town of Rosalyn fifteen years after the scandal came to light.
Bad Education focuses on the dichotomy of Frank Tassone (Jackman) – both an ardent and passionate educator dedicated to seeing his students succeed, and an expert manipulator willing to steal from the very same people he was so eager to help. The film deftly uses this small-town story to examine the systemic failures that enabled him. Allison Janney plays Pam Gluckin, Dr. Tassone's major domo and right-hand, the business manager for the Roslyn school district who worked her way up through sheer grit and passion.
Netflix Movies to Catch in April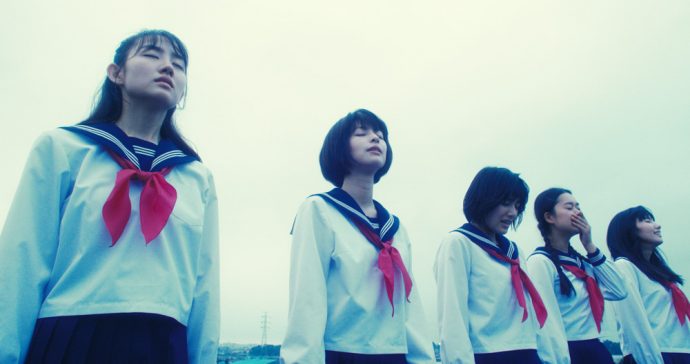 For the month of April Netflix has released new shows. Asian spotlight includes Tigertail which was released on 10 April 2020. This Netflix Film features Grover (Tzi Ma) in New York reflecting on the love of his past and his departure from Taiwan, which he revisits years later with his daughter Angela. The film by Alan Yang stars Tzi Ma, Christine Ko and Hong Chi Lee.
Netflix Original Series The Victims' Game and The Forest of Love: Deep Cut will be available on 30 April 2020. The Victim's Game is about a forensic detective with Asperger's syndrome risking everything to solve the case after discovering his estranged daughter's link to mysterious murders. In The Forest of Love: Deep Cut, watch the lives of two emotionally scarred woman as a charismatic conman and an aspiring film crew delve into their lives.
Animation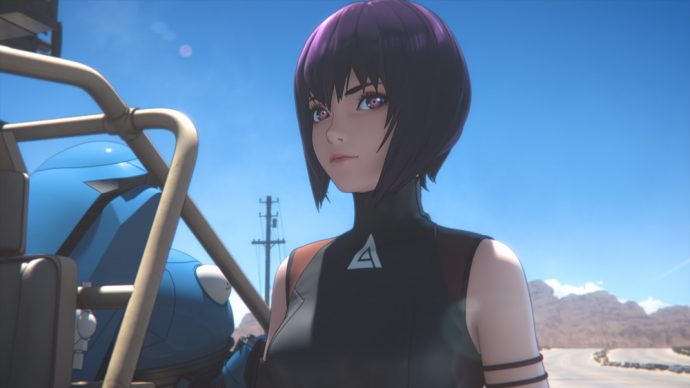 Season 1 of Ghost in the Shell: SAC_2045 will be coming on 23 April 2020. After a global financial crisis, the world is engulfed in an AI-driven "sustainable war". It is up to Section 9 to counter new forms of cyber threats. Stars Atsuko Tanaka, Osamu Saka, Akio Otsuka.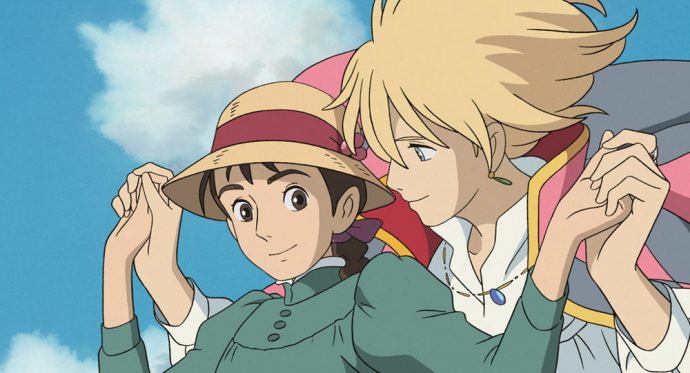 Japanese fantasy anime Howl's Moving Castle is about teenager Sophie who works in her late father's hat shop in a humdrum town, but things get interesting when she is transformed into an elderly woman. Based on a book by British writer Diana Wynne Jones. It starts Chieko Baisho, Takuya Kimura and Akihiro Miwa. We highly recommend watching this.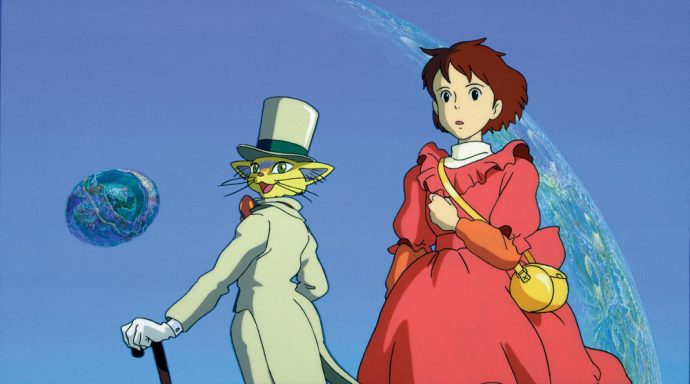 Whisper of the Heart is a feel-good animation about schoolgirl Shizuku who sets out to meet the person who previously borrowed the same books she borrowed in the library and follow her dreams. Studio Ghibli's Hayao Miyazaki and director Yoshifumi Kondo take you on the roads of adolescence in this classic 1995 film. Stars Yoko Honna, Kazuo Takahasi, Takashi Tachibana.
Ponyo tells the story of a five-year-old boy named Sosuke who forges a friendship with a goldfish princess named Ponyo, who desperately wants to become human. This 2008 feel-good animation is graced with an all-star voice cast and is among the highest-grossing in the US Box office history.
The Willoughbys is coming to Netflix on 22 April 2020. Four siblings with horribly selfish parents hatch a plan to get rid of them for good and form a perfectly imperfect family of their own.
Other favourites include The Flash: Season 5 which releases 10 April 2020, Supergirl : Season 4 on 15 April 2020 and Lady Bird on 24 April 2020.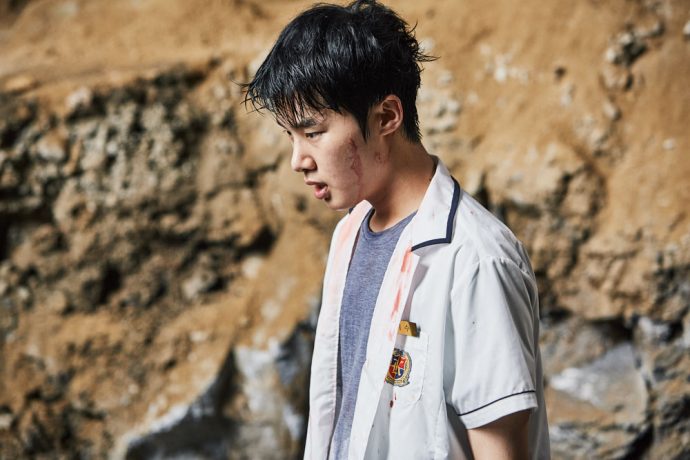 Catch Season 1 of Extracurricular, a Netflix Original Korean Series about high school students who have been tangled in a series of conflicts and events that challenge human values and morality on 29 April 2020. Jisoo ends up committing a serious crime because of his determination to make college tuition money on his own, by any means. Minhee gets caught up in Jisoo's crime while Jisoo's schoolmate Gyuri becomes involved in the same crime.
Games to Play At Home
Our friends at Shopee curated a list of games to play at home and you can purchase them online on Shopee too. Here are some card games and board games you can play at home.
These Nintendo Switch games are great too. And you can also play multiplayer online for some of these games.
PlayStation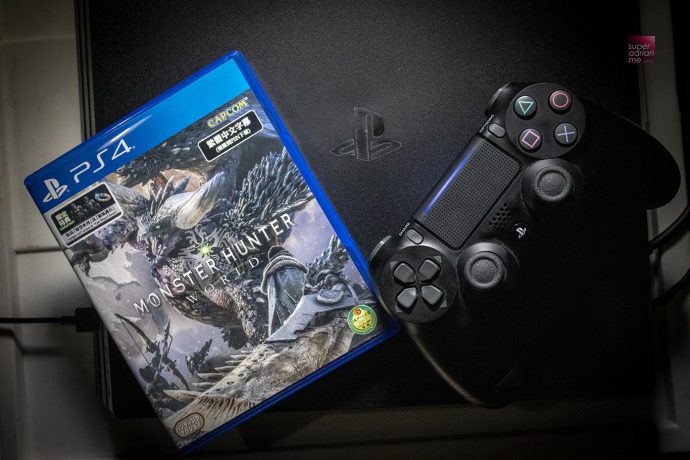 If you enjoy gaming, then now is the time to get into it. With a choice of the PS4 or PS4 Pro console, there are a plethora of games to keep you entertained. For a start , here are five games that you should get :
Final Fantasy VII Remake
Highly anticipated remake since the original came out in 1997. It released on 10 April 2020.
Digital Standard Edition S$80.10.

Digital Deluxe Edition S$111.20
Resident Evil 3
Remake of the original Resident Evil 3. Released on 3 April 2020.
Digital Standard Edition S$88.30
Uncharted 4: A Thief's End
Naughty Dog's award-winning title.
Free on PS Plus from now till 6 May with PS Plus subscription
Dirt Rally 2.0
Car racing game for racing ethusiasts.
Free on PS Plus from now till 6 May with PS Plus subscription
Monster Hunter: World
Critically acclaimed title from the Monster Hunter series
Free on PS Plus till 21 May with PS Plus subscription
JBL Quantum Range Elevates Gaming Experience
JBL has just launched the JBL Quantum range, its first-ever headset range and PC speakers designed for gamers that comes with the JBL QuantumSOUND Signature technology that connects to PC, Mac, Xbox, PlayStation, Nintendo Switch, mobile and VR. There are seven headset models from wired to wireless as well as entry-level to professional level.
The JBL QuantumSOUND Signature technology allows gamers to experience virtual worlds in added dimensions with height channels that replicate a much wider, realistic spatial soundstage to facilitate next-generation cinematic game immersion. The flagship JBL Quantum ONE takes sound even further with exclusive JBL QuantumSPHERE 360TM sound technology that uses proprietary algorithms and integrated head tracking sensors, enabling competitive gamers to hear enemies and movements around them like never before.
Priced from S$89 to S$149 inclusive of GST, the JBL Quantum 200, 300 and 400 have been launched online on 9 April 2020 exclusively at https://www.lazada.sg/jbl/.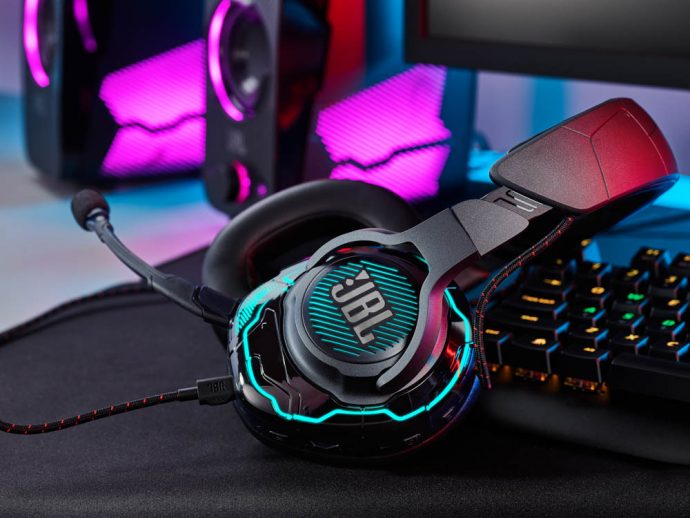 The remaining headphone models including the JBL Quantum 100, 600, 800 and ONE will be available in May 2020 with prices ranging from S$59 to S$369. The JBL Quantum DUO speakers pairs JBL's proprietary surround sound with Dolby Digital to provide a PC gaming speaker and will be available in May 2020.
Click on the next page for more.
HOME ENTERTAINMENT | ONLINE LEARNING | FOR THE KIDS | HOME SHOPPING | KEEPING THE FAMILY TOGETHER | STAYING FIT & HEALTHY | TRAVEL ONLINE AT HOME