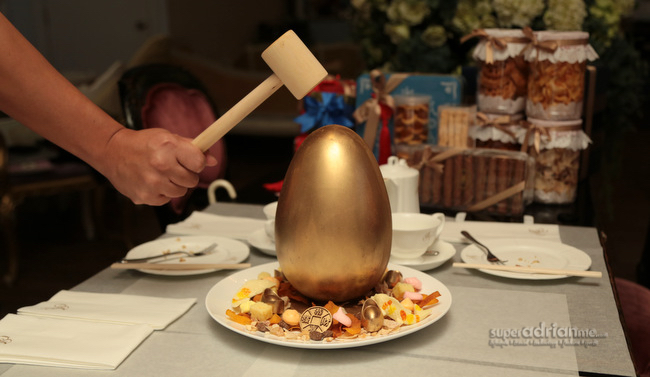 In this part of the world, Chinese New Year is celebrated with the tossing of raw vegetables and raw fish with a splash of oil, sweet dressing. These days, Yu Sheng has become an indulgent tradition with restaurants offering different variation by adding in more ingredients such as abalone, lobster and other condiments.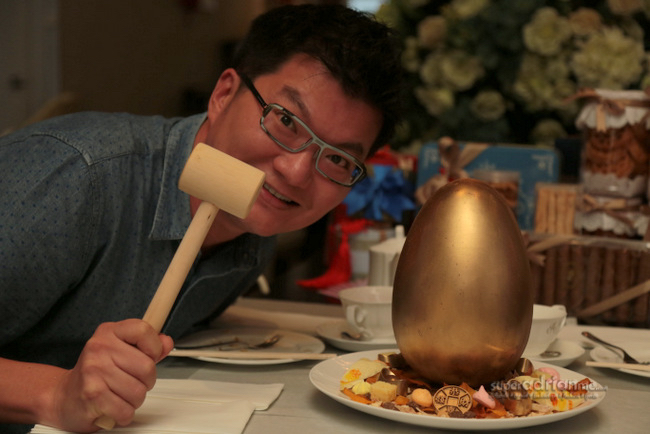 Chef Pang Kok Keong from Antoinette has something different in mind to usher in the year of the goat. Chef Pang draws inspiration for this creation from his dilemma when it comes to Yu Sheng every year because his two young daughters couldn't stomach raw fish. So he came up with a dessert Yu Sheng instead.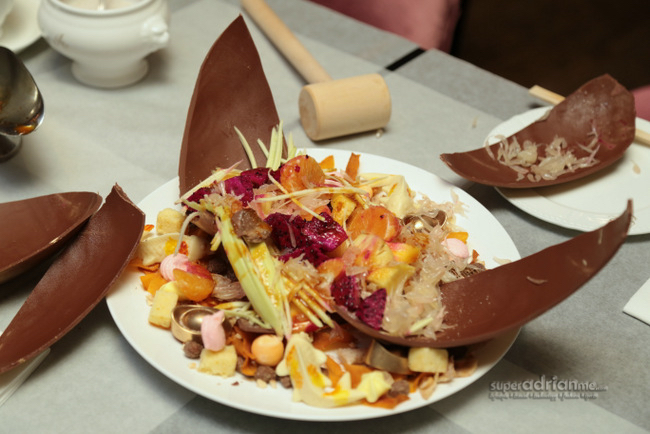 Aptly named the Queen's Yu Sheng, a large golden egg is served on a platter of fish-shaped chocolate, edible gold coin and ingots, five-spiced almonds and cashews, mandarin orange butter cake and meringue kisses and yam and sweet potato chips. A wooden hammer is provided so that you can 'crack' open the egg which would reveal a garden of fresh pineapple, Thai green mango, red dragon fruit and pomelo. A dressing of mandarin orange, plum and gula Melaka is added on to symbolise 10,000 times of profit and smooth journeying.
Remember that this is a sweet Yu Sheng and not the usual traditional raw fish types.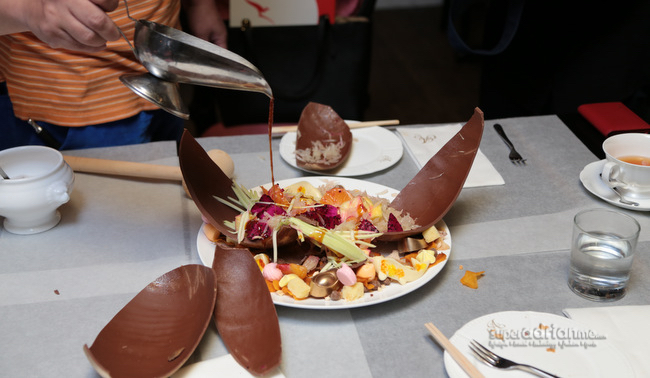 Antoinette Queen's Yu Sheng is only available at S$88++ with a one day advance order for dine in and takeaway from 9 February till 5 March 2015 at the 30 Penhas Road.