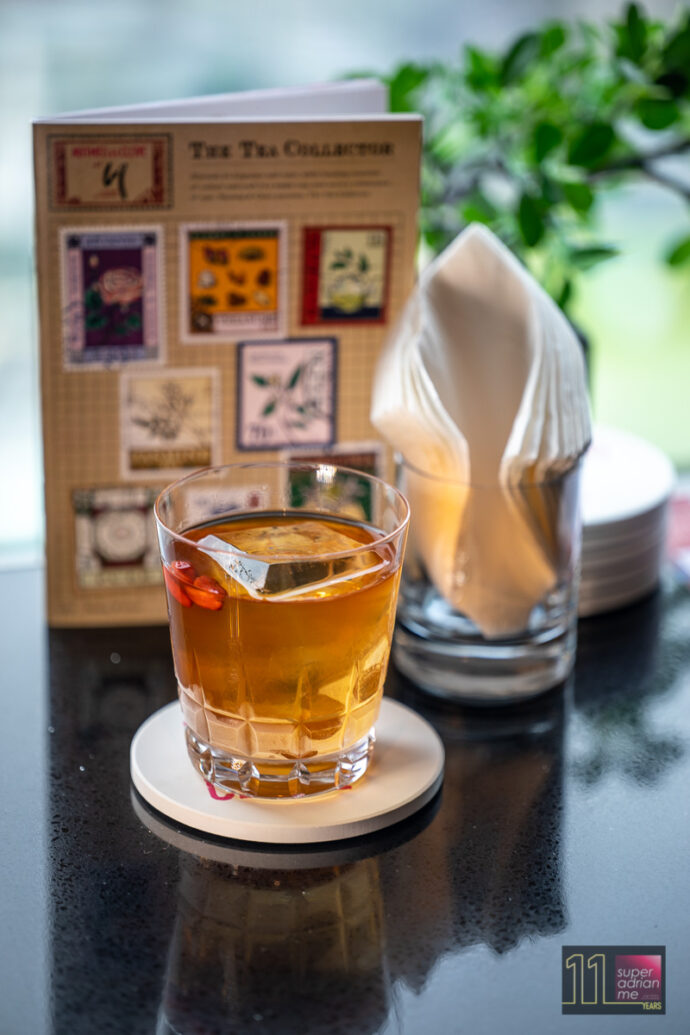 When I perused the new Tea Collector Cocktail menu developed by Nutmeg & Clove at Chuan at The Sixtieth, the Si Chuan Dou Hua bar at Level 60 of UOB Plaza, the first thing that caught my eye was LS-D. Not because LSD meant low sex drive. The cocktail contains Maker's Mark Bourbon Whiskey, Cascara, Goji Berry, Amaro, and Lapsang Souchong Tincture. Lapsang Souchong just happened to be my favourite tea.
Colin Chia and Head Bartender Joshua Pang from Nutmeg & Clove now manage Singapore's highest craft cocktail bar. Chuān by Nutmeg is a craft cocktail bar that welcomes guests for a tipple or two before or after dining at Si Chuan Dou Hua. Enjoy classic concoctions and premium tea-infused cocktails matched with modern Sichuan and Cantonese bar bites. The intimate 30-seater allows guests to enjoy the captivating birds-eye view of the cityscape.
In April this year, a new Executive Cantonese Chef helmed the kitchen at Si Chuan Dou Hua at Top of UOB Plaza. 38-year-old Executive Chef Hoo Chee Keong started his career in Long Beach Seafood at East Coast Parkway and ended up at Mott 32 as its Executive Chef before joining Si Chuan Dou Hua.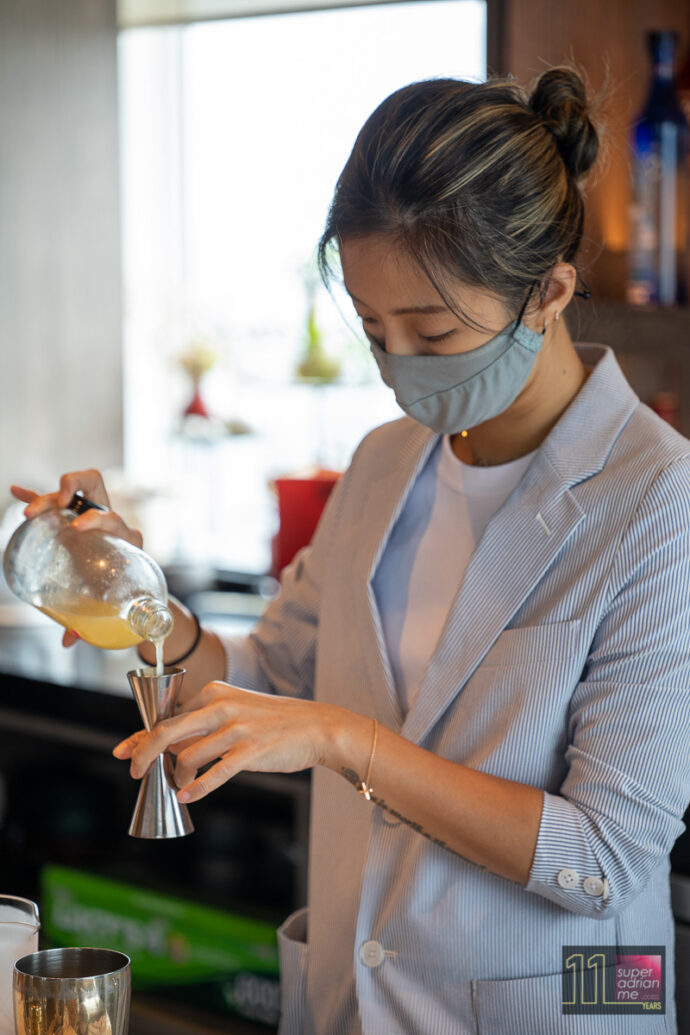 You will see familiar faces from Nutmeg & Clove's main bar at Purvis Street here mixing cocktails since taking over the bar earlier this month. We had Shelley Tai mixing some for us when we paid a surprise visit at 4 pm.
Happy Hour at Chuān by Nutmeg & Clove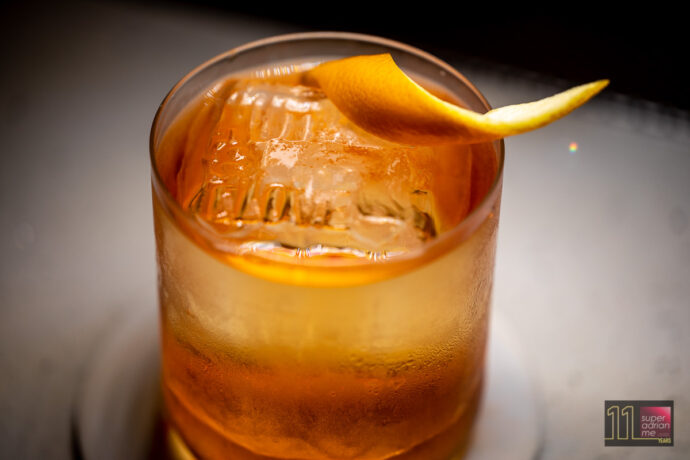 Happy hour starts from 3 pm till 6 pm. Enjoy a selection of cocktails such as Frank's 'Hi' Balls, Ondeh-Ondeh Highball or the Smokey Old-Fashioned priced at S$15 or premium beers from S$9. My go-to cocktail during happy hour is the Smokey Old-Fashioned at Nutmeg & Clove in Purvis Street. Or I would just get a refreshing whisky highball.
"When Si Chuan Dou Hua was looking for a bar partner, we jumped at the opportunity as we recognised a lot of synergy between our brands. While Nutmeg & Clove is known for its modern Singaporean cocktails and casual, fun atmosphere, Chuan By Nutmeg is designed to delight the senses where guests can appreciate the fantastic view over quality cocktails and scrumptious bar bites. Moving forward, we plan to introduce a Whiskey Trolley and a Martini Tableside service to further elevate the experience for our guests."

Colin Chia, founder of Nutmeg & Clove and Chuan By Nutmeg
The Tea Collector Cocktails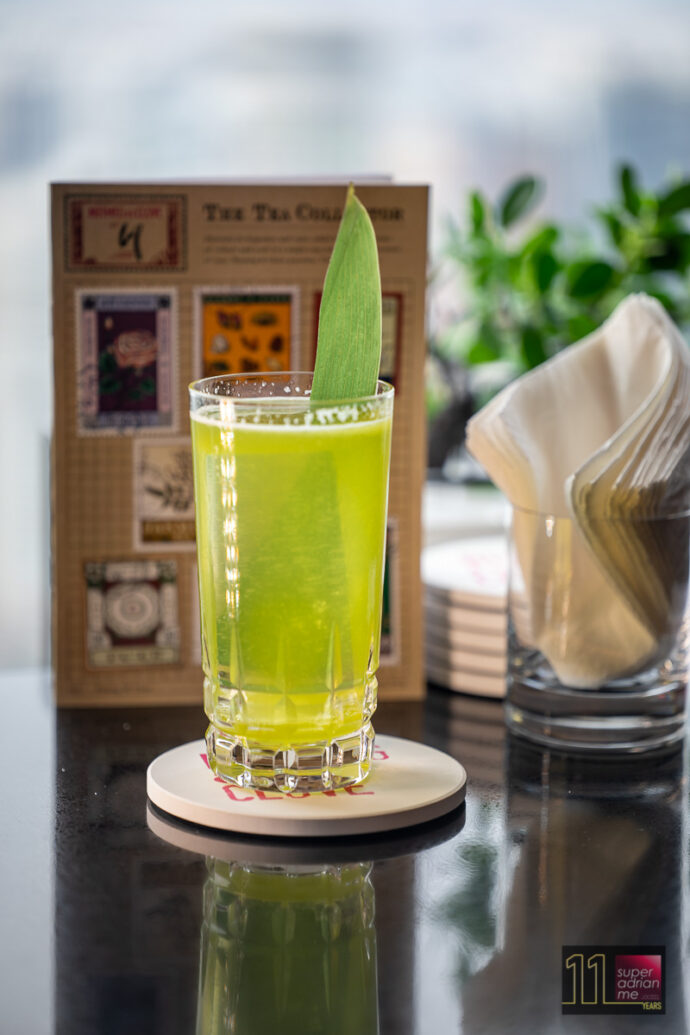 The first series of Chuan by Nutmeg's beverage menu pays homage to Si Chuan Dou Hua's treasured collection of premium Chinese Teas. The menu is conceptualised by Colin and Shelley Tai, GM and Bar Manager at Nutmeg & Clove. Cocktails here are priced at S$21. There is a selection from the Tea Collector range of cocktails. And there are classic cocktails such as Old Fashioned, Sidecar, Whisky Sour, Is This Really Boulevardier, Lychee Martini or the Yuzu High Ball amongst others.
Hi Matcha! is a pretty drink, getting its green tint from the matcha. The Monkey Shoulder blended malt whisky base cocktail is mixed with other ingredients such as mint, lemongrass and of course London Essence ginger ale.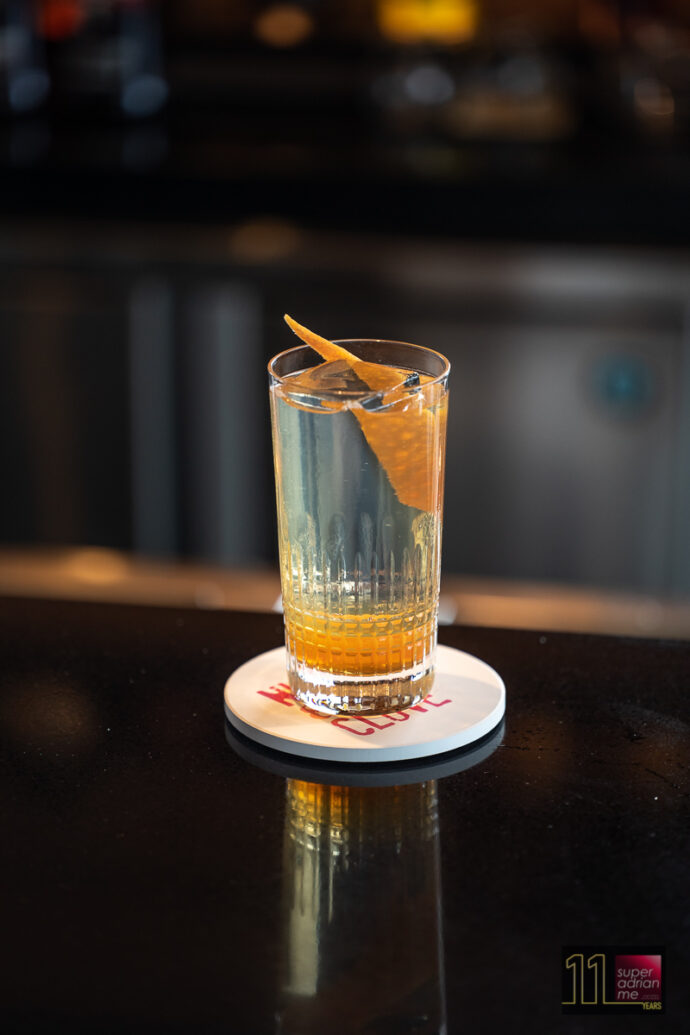 Other tea based cocktails include the Goddess Highball that features Tie Guan Yin tea cordial with Haku vodka, grapefruit bitters and soda water. Or the rum and clarified milk punch Fancy Jasmine, or My Pu'er Lady to name a few.
Check out the full menu here.
Executive Cantonese Chef Hoo Chee Keong's Six Course Tasting Menu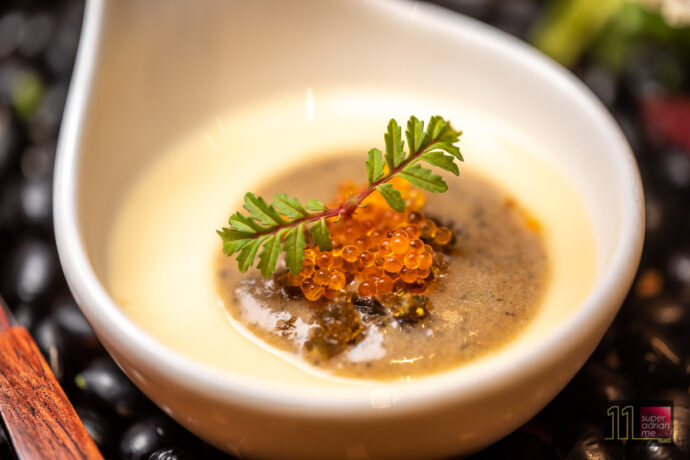 Head over to Si Chuan Dou Hua after your drinks and enjoy Executive Cantonese Chef Hoo Chee Keong's highly approachable six-course tasting menu at S$88++. The Double Boiled Japanese Black Garlic Kantto Sea Cucumber Soup is a nourishing clear soup.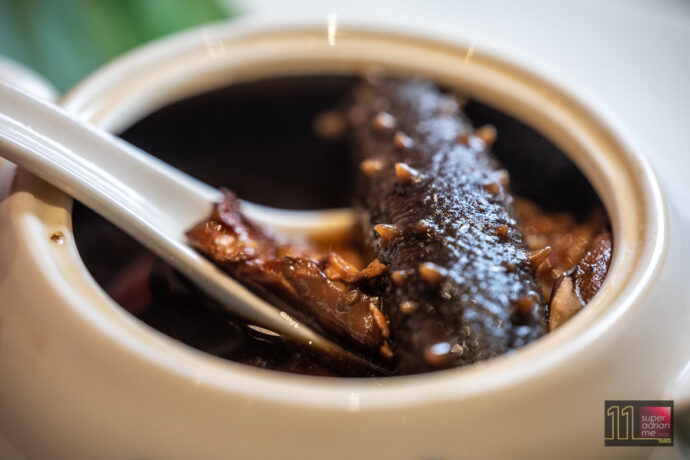 The dried Kanto Sea Cucumber costs close to a thousand dollars per kilogram. Chef Hoo soaks the sea cucumber for days in cold and hot water to open the sea cucumber up before cleaning it. He steams the chicken and removes the bones before double boiling the soup for an hour and a half. He then adds the sea cucumber in the last half hour of cooking.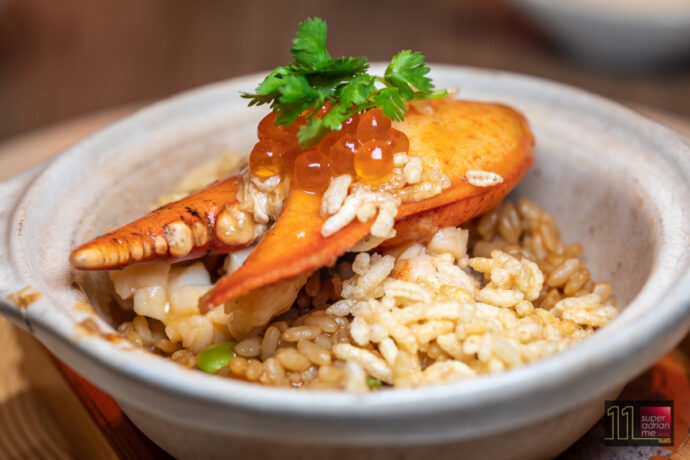 His other unique dishes worth exploring include the Braised Boston Lobster with Pearl Rice and Crispy Rice Toppings, the Deep Fried Cod Served With Passion Fruit Sauce, or the Smoked Spare Rib with Lychee Wood Crumb amongst others.
So make your next visit to UOB Plaza 1 worth the while. Have drinks at Chuān by Nutmeg & Clove and then dine at Si Chuan Dou Hua.