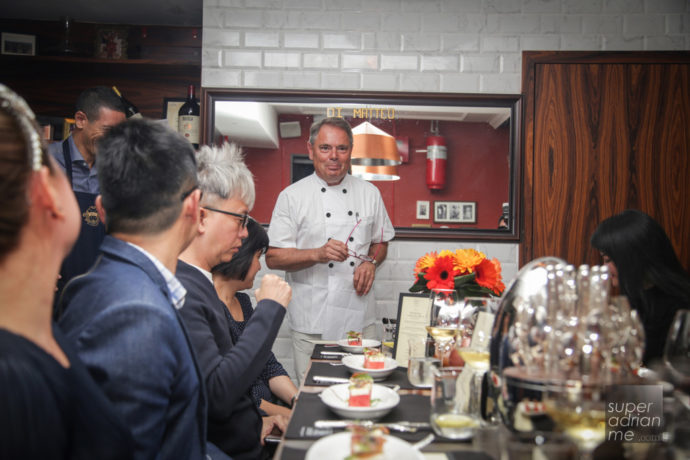 The head honcho of Small Luxury Hotels (SLH) of The World was in Singapore last month where he cooked a meal based on recipes from The Small Luxury Cookbook for an intimate setting. Filip Boyen, the candid and witty Chief Executive Officer of SLH has been based in the London office since October last year. The Belgian has been in the hospitality industry for 30 years and his most recent role before taking on office at SLH was at Belmond where he held the position of Chief Operating Officer and Senior Vice President for over six years.
Filip started his career as Commis & Chef de Partie in Belgium before moving on to hotel management roles in countries such as Moscow and Tahiti where he first joined Orient-Express Hotels, now Belmond.
I had the chance to have a casual chat with Filip here in Singapore as well as at the Small Luxury Hotels media and trade showcase at the chic Armani/Acqua in Hong Kong a few days after. I could see his passion for the hospitality business through his actions, his words and his eyes. It was somewhat inspiring.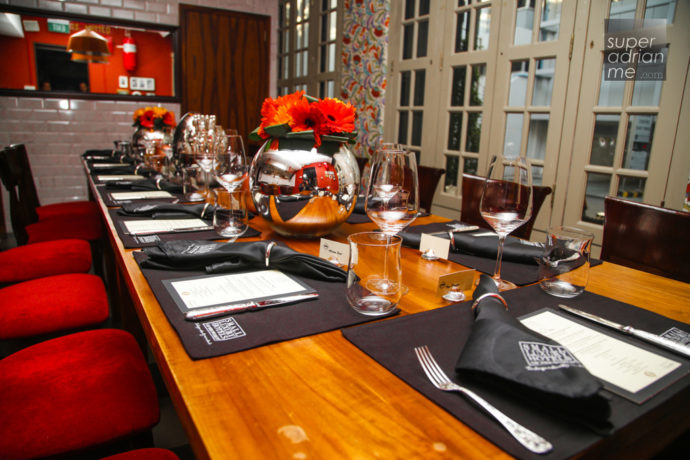 Held in the Di Matteo Room at Casa Tartufo in The Scarlet Singapore at Erskine Road, the intimate dinner was attended by less than 20 media professionals as well as executives from SLH's corporate office.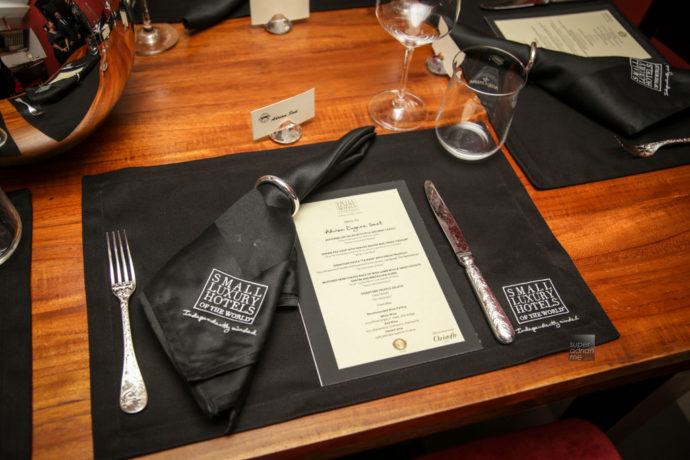 Filip picked out a few dishes based on recipes from The Small Luxury Cookbook, a collection of recipes from food establishments at SLH hotels around the world.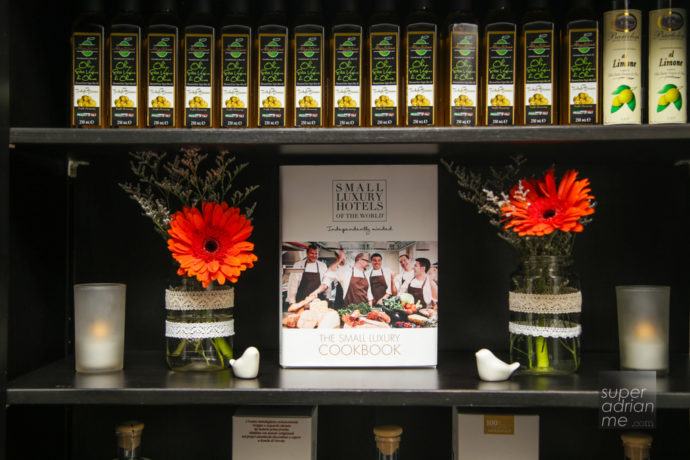 The Small Luxury Cookbook was published earlier this year containing 480 pages of 221 step-by-step recipes. There are over 90 SLH hotels that are home to restaurants with Michelin stars or awards of similar global acclaim. The cookbook is available at a recommended retail price of £40/USD57 from slhcookbook.com or participating hotels.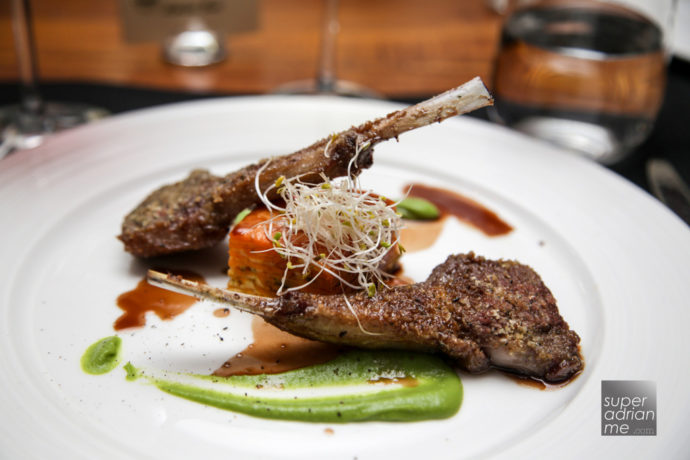 My main dish was the mustard herb coated rack of Irish lamb with a sweet potato gratin and minted pea puree, a recipe of Chef Mark Staple of Hayfield Manor in Cork, Ireland.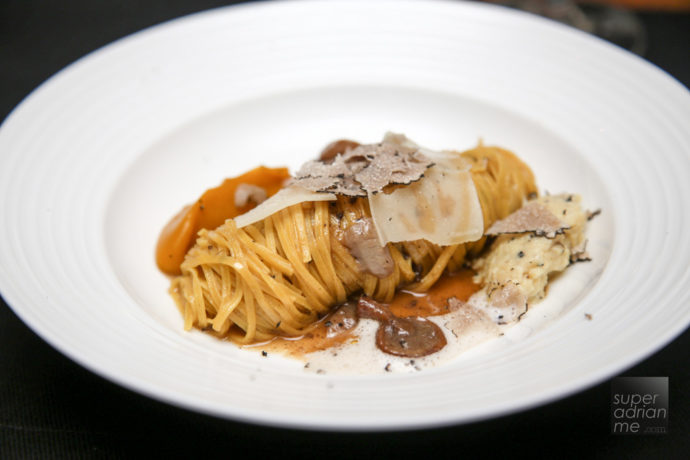 As part of the starter, I had a Watermelon Salad with Feta and mint Leaves; Spring Pea Soup with Shaved Radish and Greek Yoghurt as well as a Signature Pasta "Tajarin" with Fresh Truffles. It was indeed a night of great company, good food and lots of wine to pair with the meal.
I said my farewell to Filip Boyen in Hong Kong as he headed on to Shanghai for International Luxury Travel Market and I stayed on to await the Cathay Pacific A350 unveil.
Small Luxury Hotels of The World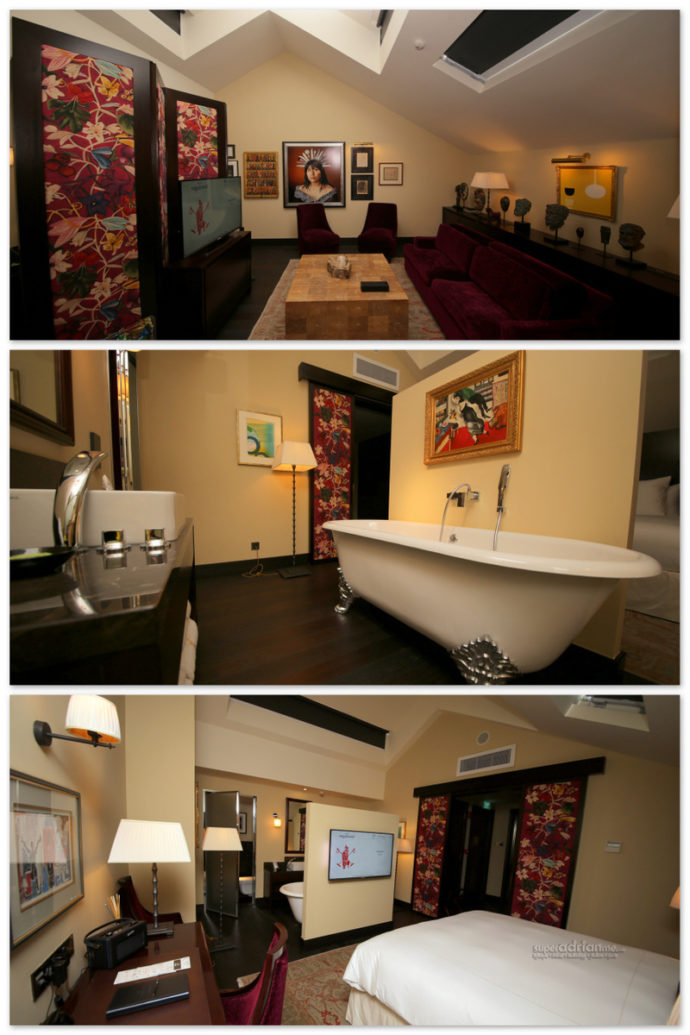 SLH matches independently minded people with independently spirited hotels. Member hotels of SLH are small, luxury, independent, character-filled hotels that actively go above and beyond to set themselves apart. Most hotels are boutique with no more than 50 rooms and each hotel is unique. In Singapore, SLH member hotels include The Scarlet Singapore, Naumi Hotel and Hotel Vagabond.
Other SLH hotels which opened in December last year include Keemala in Phuket, Thailand; BoHo Hotel in Prague; Hotel Pahsmina La Refuge in Val Thorens, France; Mar Adrentro Cabos in San Jose del Cabo, Mexico; El Lodge Ski & Spa in Sierra Nevada, Spain. The TOTEM in Madrid, Spain opens in June this year while the Milaidhoo Island Maldives opens in November (Rooms start from USD1,127 + VAT per night), Hotel28 in Myeongdong, Seoul open in July; 7 Secrets Resort and Wellness Retreat opens in Lombok, Indonesia December 2016; Tai Residence in Beijing, China opens this year; Anya Resort & Residence in Tagatay, Philippines opens in September; Chable Resort in Yucatan, Mexico opens in October.
SLH does things differently and we find their approach rather interesting. Last year SLH launched a search for mystery inspectors to stay at their hotels. Mystery Inspectors get to check out a portfolio of over 520 independently owned luxury boutique hotels in 80 countries around the globe. 2,500 entries were received of which 100 inspectors have since been recruited.