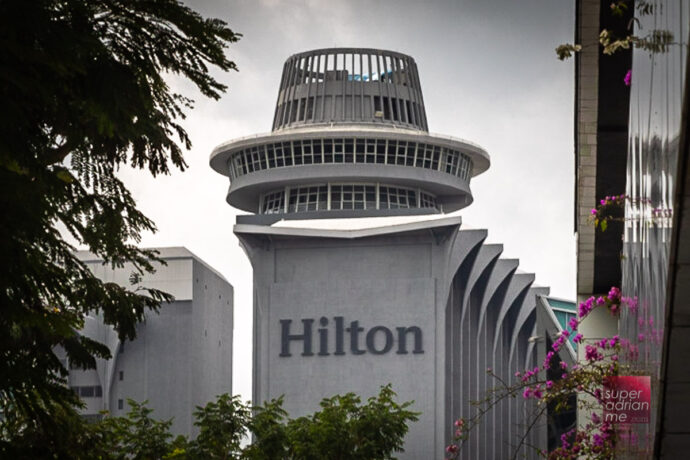 The Hilton Singapore Orchard, Asia Pacific's largest Hilton property in Asia Pacific with over 1,000 guest rooms, is scheduled to open on 1st March this year.
I am excited to see how the property will be transformed from the former glory of the Mandarin Orchard Singapore which celebrated its 50th anniversary in 2021.
New F&B concepts will be introduced while existing ones such as the 2 Michelin starred Shisen Hanten and Chatterbox will remain. Two new Hilton F&B concepts on level five will be introduced when the property opens. They include the all-day-dining estate Restaurant and Ginger.Lily, the new lobby bar. At estate Restaurant, guests can enjoy ala-carte buffet. Individually plated
A preview was held on 21 and 22 January 2022 at Eat At My Kitchen in Dempsey where Director of Culinary Chef Vijayakant Shanmugam, formerly Director of Culinary of Waldorf Astoria Ithaafushi Maldives and Executive Pastry Chef Cindy Khoo whom I first met in August 2018 when she launched a new collection of desserts at D9 Cakery at the then Hilton Singapore when she was pastry chef. She had been with Hilton Singapore since 2016.
The Ballerina is a mocktail created with muddle fig puree, maple syrup, lime juice and soda. A very refreshing 0% ABV tipple for any hot day. The Bougainvillea cocktail is a concoction of Smirnoff vodka, gum syrup, cranberry, Cointreau, and lime juice. Enjoy these drinks at GingerLily when it opens.
We started off with an amuse bouche of Crispy Jumbo Prawn with Green Mango Salad. We also had bite size appetisers of Gochujang Chicken Tacos in a homemade flour tortilla, lime cream, kimchi slaw, coriander and togarashi. I liked the Singapore-Style Popiah with Soft-Shell Crab. Chinese lettuce, black sweet soy sauce, braised turnip, chili dip and boiled egg are wrapped in a popiah skin. These were paired with a glass of Clos Henry Petit Clos Sauvignon Blanc, an organic white.
I enjoyed the tender and flavourful Black Truffle Roasted Duck. It was served with cabbage, fried tofu, homemade sweet pickled turnip, coriander cress, truffle plum sauce and ginger honey soy. This was paired beautifully with the Franck Massard El Sago Grenache.
The Homemade gluten-free Squid Ink Tagliatelle with Octopus Confit was al dente. Cherry tomato, chilli and basil are added for additional flavour.
These savouries are a preview of what guests can expect at estate Restaurant.
A meal is not complete without dessert. Especially one created by Chef Cindy. The Ginger.Lily was a delicate sweet ending. Cut through the black tea roll to unveil a Williams pear and peach compote with homemade Ginger.Lily Jam.
We ended the four course menu with Petite Trois of Champagne Rose Macarons, Banana Gula Melaka Pralines, Sea Buckthorn Pate de Fruit.