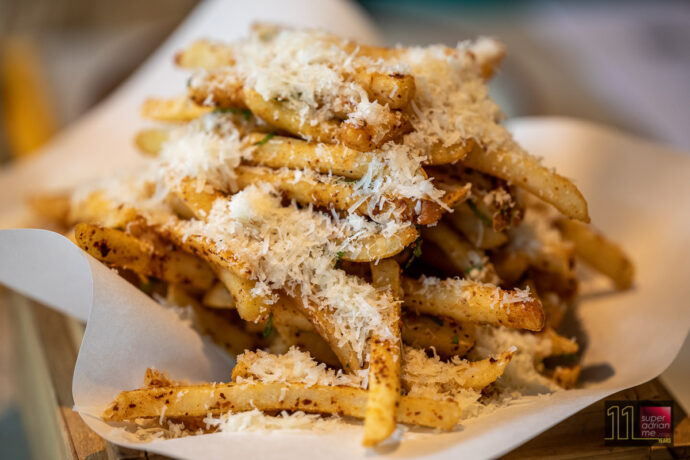 Opio Kitchen & Bar is offering two fish dishes from the Pacific Northwest US region as part of World Gourmet Summit 2021. Available from 22 November to 6 December 2021. Nine other restaurants have showcased Pacific Northwest Seafood since 20 September 2021. Some of the participating restaurants included Peach Blossoms, HolyCrab, Tamarind Hill & Grissini.
The Pacific Northwest region in the US features pristine cold waters and a diversity of healthy, sustainable species. Pacific Northwest Seafood & West United States Agriculture Trade Association is trying to introduce more sustainable seafood options to the Asia. They include Singapore, Thailand and Indonesia.
Consumers in Singapore can purchase directly from Angliss. Five species of fish are available – Pacific Dover Sole, Pacific Rockfish, Petrel Sole, Black Cod and Thornyhead. These ground fish dwell near the ocean floor. They are wild-caught from Oregon, Washington and California and are frozen at source to preserve flavour and nutrients.
Marine Stewardship Council (MSC), a global nonprofit organisation that works to end overfishing around the world, has given the MSC label to these fishes.
Pacific Northwest Rockfish and Black Cod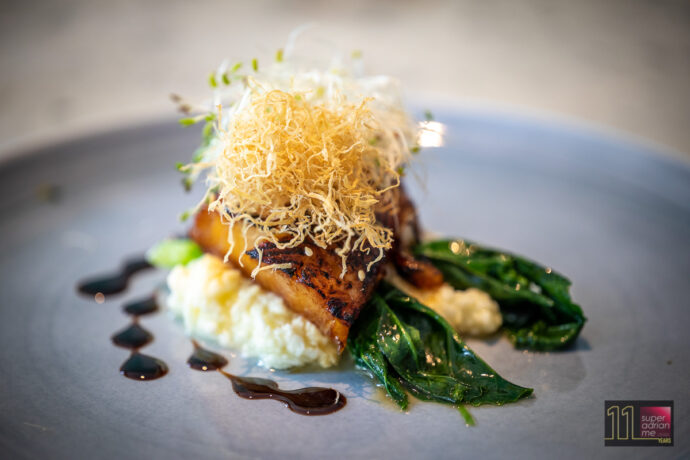 Chef Owner Ricky Ng offers two dishes. The first is the Grilled Rockfish, Pan Seared Carrot Cake, XO Haricot Beans, Mango Compote with Truffle Mushroom Sauce. The Oven Baked Honey Soya Glazed Black Cod with Ginger Snow Egg White & Vinegar Reduction was excellent. Both dishes are priced at S$38. The Black Cod has a melt-in-the-mouth texture. It is high in Omega-3 fatty acids, vitamins B6 and B12, iron and magnesium.
What Else Is There To Eat at Opio?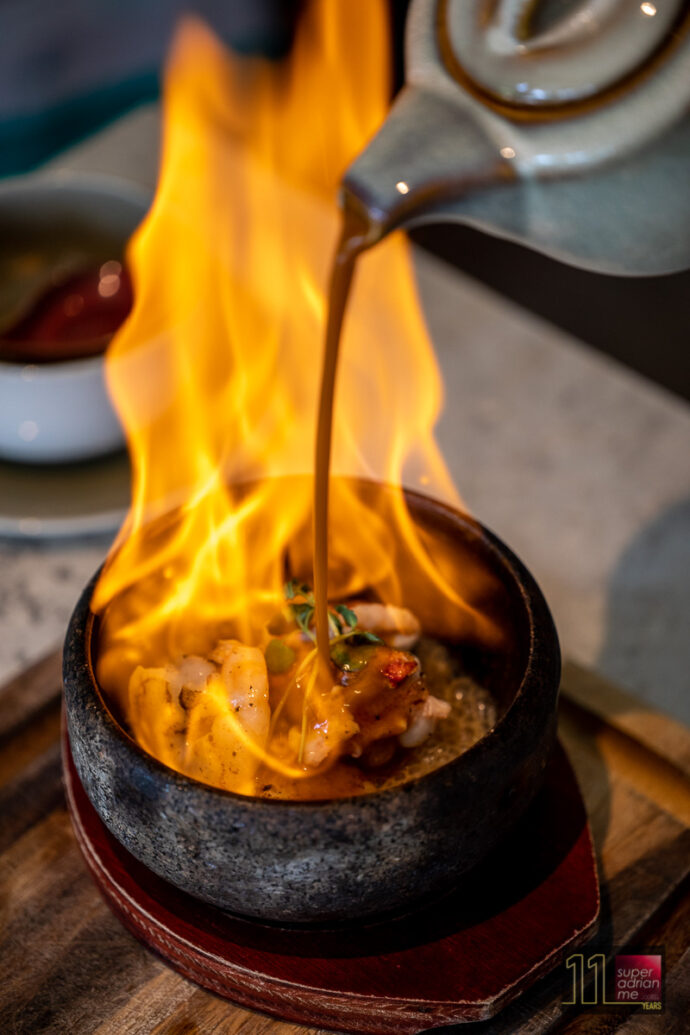 Other than the two dishes, you got to try some of the other dishes OPIO Kitchen & Bar is famous for. The Mala Fries is a signature here. The dramatic Seafood Lobster Bisque was impressive. The seafood is first flambéd. Then a thick bisque is added into the flaming pot.
Another must have is the Hot Stone Rice. Check out how the rice is prepared and served right in front of you. Chinese butter (pork lard) is first added into the hot stone before adding Chinese pork and liver sausage. And the final touch is the foie gras and truffle oil. Pair this rice with a full bodied merlot.
And if you need your meats, there is Beef Short Ribs or Pork Ribs.